This is a guest post written by James Adams who works as a blogger at a leading toner cartridges supplier in the UK. If you want to post a guest post then Contact me for the time being.
Getting exposure to your blog is important so you can reach as many potential customers as possible. These days, many marketing efforts rely on search engine placement to drive traffic to your blog.
Search engine optimization (SEO) is important, but it is not the only way to attract visitors to your online property.
Here are 9 ways to promote your blog other than SEO that will bring in high value visitors and complete your marketing effort.
1.
Build a following on Facebook
Facebook seems like the modern answer to every online marketing effort: there is a reason for that. Facebook attracts users from virtually every demographic, meaning that if you can expose your website to elements of your target market on Facebook, you can draw highly qualified leads that are already interested in your products and services.
2.
Write guest posts on relevant blogs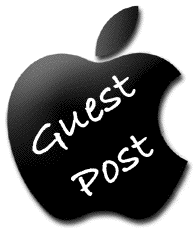 Guest blogging is a powerful way to build your credentials as an expert in your field and create a positive reputation for your site is by writing on blogs that relate to your market.
Of course, every time you get published you get a link back to your blog, leading interested parties directly to your doorstep. Of course you have to build some relationships, but once you get started, people will soon recognize you as a sought after expert in your market.
3.
Participate in conversations on Twitter
Tweeting is another way to get your opinions known. Originally meant to be a micro blogging platform, Twitter has become a great way to announce new articles and products, special events, and blog updates. When you make interesting and valuable Tweets you get followers that are interested in what you have to offer.
4.
Hang out on niche blogs similar to yours
Be part of a vibrant community that talks about products and services that are similar to yours. Every time you comment, you leave behind a link to your blog, an invitation to every reader to find out more about you and your business.
Of course, you want to take the time to make valuable contributions to the discussion: you don't want to be thought of as a spammer.
5.
Use LinkedIn to network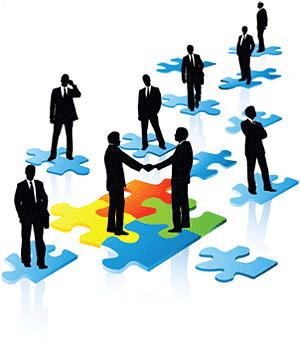 LinkedIn is often thought of as the Facebook of the business world. Don't think for a second that LinkedIn is just a place to park your resume: it is a place where business people visit on a regular basis, so you want to create a compelling profile that links back to your website.
You can have three URLs in your LinkedIn profile, so be sure to use them all.
6.
Social bookmarking websites
Don't forget about social bookmarking sites such as Digg, StumbleUpon, Delicious and others. Make sure you add buttons to your pages that allow visitors to submit your blog to these sites.
Social bookmarking is a popular phenomenon that can attract a large volume of qualified visitors to your site, so be sure they are not disappointed when they arrive.
7.
Do the occasional relevant link exchange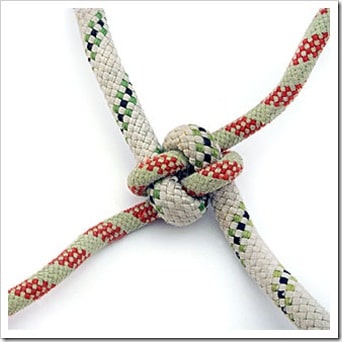 [Image Credit]
The humble link exchange is still are effective for website promotion. You want to work to get links on relevant sites with good reputations. Some advertising services don't allow users to pay for link exchanges so be careful if you decide to buy or sell links so you don't end up violating any license agreements.
8.
Submit to high profile web directories
Directories such as Technorati, Google Directory, and others are great places to list your website. These sites get a lot of traffic and send people looking for what you have to offer.
You may not get a rush of visitors to your site from these specialized directories, but you will get some and the links there will help you with the search engines too.
9.
Create freebies that you can use to promote your website
If you have graphics, WordPress themes, Firefox plugins, or other useful products that you have created, embed your URL in them and distribute them for free. This lets people get a taste of your work and lures them to visit your site to find out what you are all about.
Take advantage of these 9 ways to promote your site other than SEO. As you work on these, you'll be surprised at how many other innovative ways to bring visitors and business to your place on the web.
Have you got any more points to add up to the existing 9 ?