This is a Guest Post by Martha, who is a part time blogger and likes to update people about the latest coupons and discounts. She regularly contributes at her coupons blog where she shares Omnis network promotion codes and Hostpapa coupon code. If you would also like to Guest Post on DailyBlogging, then goto the 'Become A DailyBlogger' page & Submit your post for review after reading the guidelines carefully.
Suddenly every online marketing and PR expert is jumping on the Blogging Bandwagon.  Unfortunately, many of them are doing so without giving proper thought to how to go about it in order to make it worthwhile.  If you are considering a business blog, you could learn a few worthwhile secrets here to be incorporated into your business plan prior to doing so.  Consider these three important aspects of blogging.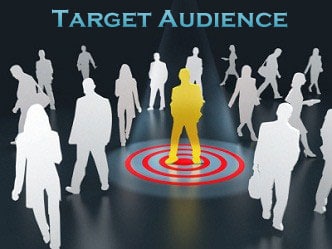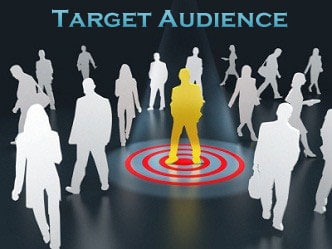 #1
Do You Really Need a Blog?
Have you evaluated the amount of time and commitment demanded by a blog?  Do you like to write and/or are you any good at it?  If not, you could choose to do a video blog, but really, how will a blog serve your business objectives?  Perhaps your objectives could be reached equally well or even better by newsletters, implementing some SEO Tips or ezine advertising without using up as much of your time.
#2
What is Your Target Audience?
In order to properly evaluate whether or not blogging is for you, you must know your market and where people go for find more info about your products.  If your clientele base is local and searches newspapers to find what they want, then offline ads would serve your needs better.  But if your target clients fall into one of the groups below, blogging would be a great promotional tool for your business,
ŸWeb Surfers – If your target audience is not likely to use the internet, then a blog would be totally useless to your business.
ŸBlog Followers – Web surfers are sometimes blog readers but for some in your target audience might prefer an Email Newsletter or following your blog updates using an RSS Application like Google Reader.
Search Engine Buffs – If you can determine the percentage of Search Engine Traffic your product/services receives, then a blog will increase the odds and you'll get their attention.  Blogs are also a great avenue to boost your Search Engine rankings and have a lot of your target keywords listed.
Facebook/Twitter & other Social Media User – Think of your customers as a client community and a blog is a fantastic venue to offer a focal point for this community.  Constant updates using social media networks offers vast opportunities to add something of value to your community.
#3
Define You Achievement Goals
A blog can do many things for your business.  They can help by…
Increase your Search Engine Rankings.
Brand your company, services, your products and yourself.
Create a virtual community (in the form of a blogging community) which allows networking with people of like interests.
Humanize your business.
Firmly establish you as a leader in your field or as an expert by demonstrating your expertise and building your credibility in the community and expanding your reach outside the community.
Communicate directly with potential stakeholders and future customers.
By defining your achievement goals in using a blog, you will be more focused and able to utilize your precious time on methods which advance your business and not hinder it.
I hope you likes this post then, Subscribe to Our RSS Feeds / Daily Updates for more such blogging tips.
Looking forward to hear some tips from your side in the form of comments.