This is a guest post by Kuldeep who blogs at CoolTricks & TechBlogging.
Blogging is the best source to share our knowledge worldwide. For Bloggers, it's like updating their blogs with new & quality content. But here arises the important question: What's Better? Quantity or Quality ?? It's just like an inconclusive debate.
One of the major factor involved in this process is the level of posting. But blogging is all about updating your readers, isn't it ? Still we wonder which aspect of posting comes first: Quantity or Quality.
It depends upon the circumstances and each blogger has his own opinion on this. So suitability is a bigger factor here.
Well, to build a successful blog being regular is the most important thing. But what suits your blog? It depends upon the niche you have chosen or regardless of that? Well, lets find out the answers to these critical questions in the paragraphs below.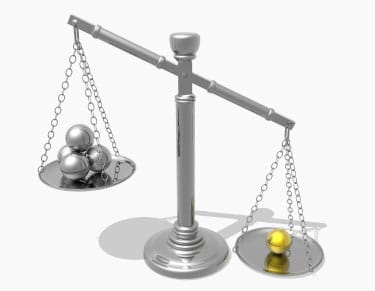 Quality
Your blogging career won't be successful until & unless you are trying to do better content farming. Remember, when we purchase vegetables we take the good ones and throw out the rotten ones. So the same applies with your blog. Readers will like to get some fresh and quality content and neglect the useless articles.
The thing is quality content takes a lot of time and hard work. It's not an easy job. You need to give it every bit of focus & effort. For some multi-author blogs, it might be an easy task because they have the arsenal (in the form of writers) and a broader niche that can cover various topics.
So you need to do a lot of research in order to present something productive to your readers.
For instance, Some successful blogs that receive good amount of organic traffic may not post in bulk. Some may even adopt the post once a week strategy. But the key to the success of such blogs is the amount of traffic they get on non-posting days.
Their reader-base is ready to wait for awesome content even once in a week. That's the effectiveness of Quality. But posting less can even have severe drawbacks. You may even loose readers.
Quantity
It's obvious that if you want to make big money, then you need to have a big blog. A huge number of posts will grow your blog and help you to earn more. But if your posts lack in quality, then you cannot make even a few bucks.
Posting frequency may be less or more even depends upon the niche or circumstances. Like a niche in which you need not post everyday or even once a week. And circumstances means like you started a new blog, there's no one to view/read it. So posting less may work there.
How to Choose the Right Posting Frequency ?
We've heard this old cliche "Content is the King"; but that's not all. Producing quality content with proper measure of quantity is the key to success in blogging.
Creating a lot of pages (in the form of posts) on your blog will surely give more search referrals, but that does not mean that you should keep on publishing useless content every now and then. Make sure that you are able to bring out something really good every time you hit in the publish button.
So at the end of the day quality is just one side of the coin, you also need to consider the other side that comprises of quantity.
What's your view on this ?