This is a guest post by Jessica Sanders, who is an avid small business writer touching on topics from social media to phone systems & credit card processing.
Your blog has its own personality. This depends upon what you write about, how you design it, and the way in which readers interact. It is through these various factors that your blog begins to take on a life of its own.
However, before your blog can begin to speak for itself, you have to choose your theme.
This is a defining factor in what your blog wants to say. A well chosen theme should give an immediate idea of what your blog might be focused on. — WPLancer.com
Clean, simple, healthy eating. Messy, chaotic, political editorial. Dark, deep, music reviews. How do you know what yours is? I'll let you decide that for yourself.
Sophisticated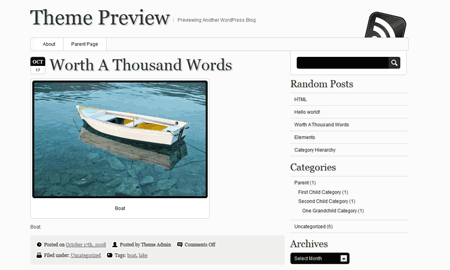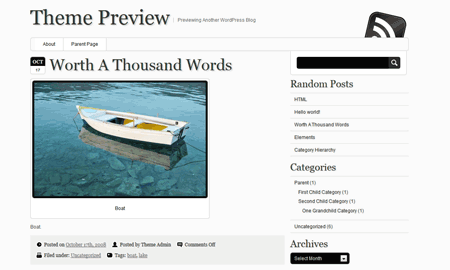 A theme of this nature can usually be categorized as minimalistic, with clean lines. While it can have any number of columns, it's usually very customizable.
You want this … if you run a fashion or clothing blog. Let your catalog or photos do the talking, while your theme is simply a medium in which to present.
Lightweight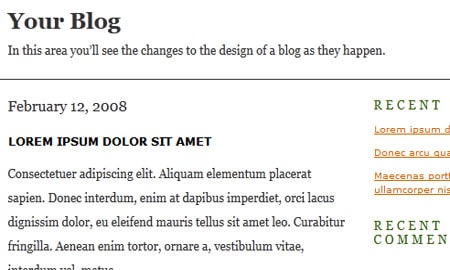 A theme considered light weight utilizes clear-cut colors. It can be described as simple, all white, with black lines. Some may call its layout and design clean. Generally, these themes will be two columns, in keeping with the simple theme.
You want this … if you are a photographer showcasing your photos. A poetry or nonfiction writing blog would also be a good fit.
Feature Rich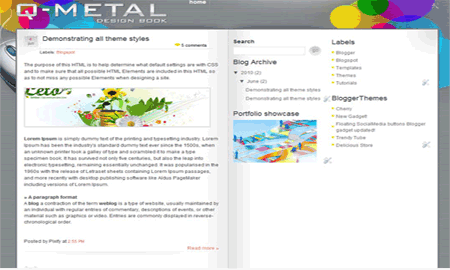 These themes are highly customizable, and can be clean or messy. The important factor here is that this theme is for the widget lover; the blogger who loves filling the sidebar with social media and badges. If you are looking to make your blog highly involved, this would be the theme for you.
You want this …. if you are running a magazine. With many options for posting, pages and widgets, this is perfect for blogs with a large audience. Themes such as this can give you better options to interact and add extensive content.
Business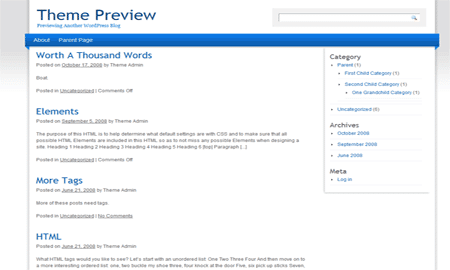 Business themes are usually blue, grey or white. They keep simple lines, allow for some customization and are not visually striking. Business themes are usually minimalistic, with small font and to the point article posting.
You want this … if you're a finance or accounting business, when the focus is less on the style and widgets, but focused on the information written.
Visually Striking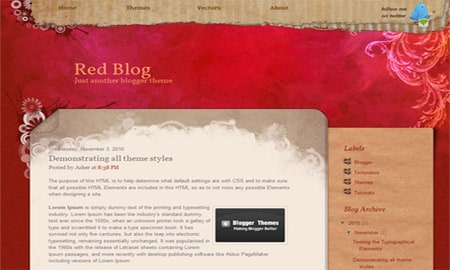 These themes will be bursting with color. Reds, browns, and turquoise are popular. Although, pale shades of pink and purple are common. As far as features, these blogs run the gammot. There is not one type – simple, custom, feature rich – their personality lies in the colors themselves.
You want this … if you are writing a DIY blog, a scrapbooking or craft blog, or one having to do with family.
If your blog is an exception to any of these rules, that is quite alright. Not every blog fits in these straight and narrow categories. However, if you are someone just starting your blogging journey, it may be wise to consider where your blog fits and customize your vision from there.
Every blog is different and unique in its own way, and every theme can be modified to your personal liking and preference.
So which theme style would you choose for your next blog ?