This is a Guest Post by Karan Lugani who is a Tech Blogger. Read more about him in the author box placed below the post.
Blogging has become so common that a blog is run by a 6 year old to a 99 year old. Creating a platform to share views is often taken lightly and thought as simple as texting friends. But, this is a very wrong interpretation of blogging . I would recall blogging yes, as a media to share views, ideas and interact with people out in the globe but in a professional way.
The language of the posts matters a lot when it comes to sticking the visitors and getting them to come back again to visit the blog. "How A Post is Written?" is one of the most striking factor in building a readership base who comes back again and participates in the discussion. I would say
Blogging Isn't Messaging But Conveying Messages.
The above quote is by none but by me only . Now, you would be thinking "Why Do I insert a quote into posts?" . Well, there is a strong reason behind doing so. We all study various subjects : Maths, English, Science, etc from 1st Grade to 12th Grade but if you try recalling you would be able to recall only the interesting parts and analyse you remember just 1-30% of what you have studied. But yes, we do remember the great quotes we study even in the 4th grade. Quote is an eye catchy liner which can create a deep effect in any person's mind and inserting quote into a post delivers a message of deep thinking to the person and interests him.
I went a little off way but getting back to the main point. There are certain criteria of language a post should be written in which shouldn't be forgotten . And I would call the language of the post a Visitor Sticker. Its very important to use a language thats sticks visitors to your blog and impresses them.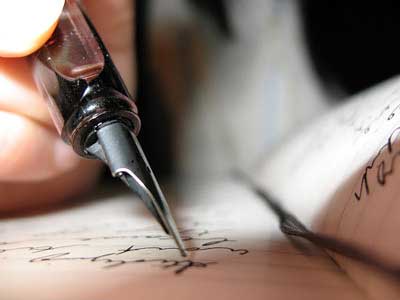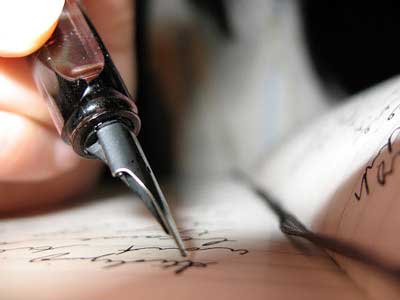 Adopt an Easy Go
Easy is the first word visitors admire. Try searching google for anything (to do work) like "Building Backlinks" and you will see "Building Backlinks Easily" in 3-4th place in suggestions. So, now you can determine how much does easy-ness contribute to the readership increment. Don't make your blog an Official Press release, adopt a language which easy and readable by the visitor of all age groups. No one would like to stick to a difficult language in which half of the words are unknown . So, make use of easy words . Write post in the easiest format explaining the easiest way to do things. And surely, you would be turning much users to revisit your blog . (And then you know the benefits)
Eliminate SMS Typo
You would say I myself am using SMS Language in the headline by writing "Typo" and asking you to eliminate it. Okay, I apologise for writing "Typo" in the headline but this was just to make you remember what SMS language is. (Hope You Remember it Now 😀 ) I have been going through several blogs and noticed many of them Using the SMS Language . Please remember that Blog is not your personal dairy, even if your blog is "Personal" niche-wise; who would like to read it in a language like "I like d way fb is h'ving chnges in it" . Rather I would call it a retarted language for a blog. Most of the times visitors will bounce from your blog seeing it having so many typos (Apology again).
It's okay to add spice to your blog by putting a word which you think would interest the audience too. But SMS Language is what the bloggers should hate and avoid while one is blogging.
The Starting Mark and The Ending Mark
The races have two major points in it ie.
The Starting Mark
The Ending Mark
These two are the major points in the race of blogging too. No matter, how much good your content is , it is the starting and ending of the posts that interests visitors to read further content on the blog or even read the blog post on the current loaded page. The introduction language should be something spicy to stick the honeybee (Visitor) to the nector (Blog) . Start with a basic introduction on what you're posting and then build the interest of the visitor and then start the main point. While ending, it is very essential not to loose visitors and make them potential re-visitors by ending up linking to other posts in blog. (Just Don't Overdo it) . Also, it is very important to finish the blog with a Discussion starter.
What is a Discussion Starter ?
Well, a Discussion Starter is nothing but a question or two to start the discussion on your blog. Give readers a question to discuss so that they can comment on that post and make your blog an active community, thereby increasing the reputation of the blog.
So, Language matters a lot in the posts and it is the language which can change the phase of the blog taking your blog either to greater heights or even reduce it and take it to a shallow level.
Do you use an easy to read language on your blog? Do you admire easy blogging language or a tough one ??