This is a guest post written by Arun Garg, who loves to write about SEO, blogging and gadgets at Arunii. You can read more on him at about section.
Some SEO & blogging topics always catch your attention viz – link building, earning money online, inspirational blogger stories, etc. Dofollow links is also one of the hottest topic which always attracts my attention.
Many high page rank (PR) & authority sites have enabled dofollow links either in the comments section or in the top commentators widget placed in the sidebar; and some sites reward their valuable commentators at both places. These sites get returning visitors and traffic by implementing this idea.
Read another post on leaving a good & lasting impact through blog commenting.
Now the question comes is, do these commentators get some benefit in terms of page rank by leaving fresh, lengthy & meaningful comments ? Is it mere waste of time & effort ?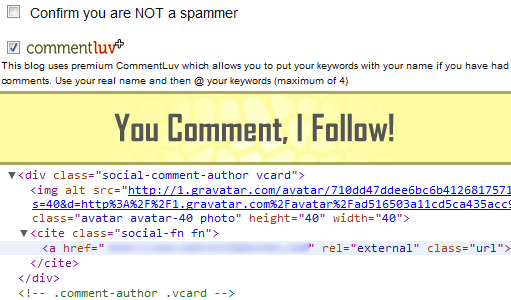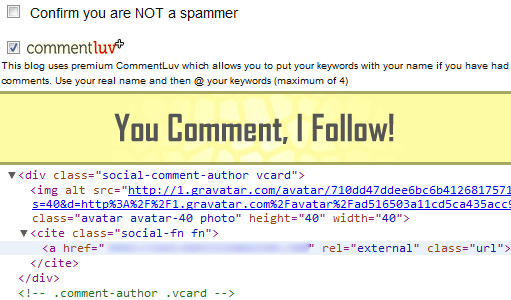 When Google's last page rank update happened I noted that some sites take proper advantage of these do follow links on offer.
Brief Analysis – I observed that links from the top commentators plugin (widget) are more effective because these links will remain in the whole site whereas a link from the comment section will be restricted to that single post.
Lets check this approach's advantages and disadvantages
Advantages of Dofollow Blog commenting
Best for new blogs to get noticed and to gain quick authority in search engines' eyes, it will be an added advantage if your blog is related to technology or blogging niche-wise.
It also helps in building relationship with other bloggers.
Some bloggers announce the top commentator of the month award and provide a dofollow link or banner for the following month.
Disadvantages
Top commentators Links in sidebar are temporary and will remain as long as you keep commenting & stay well ahead of others, hence requires a lot of your attention. Hiring a link builder just for this task can be a good option.
Links in the comments section pass very little page rank and Google treats the bottom links differently as compared to top post links. Watch this video by Matt Cutts.
I have seen many bloggers and webmaster who changed their do follow links to no follow; so your hard work goes in vain.
So what's the conclusion ?
So it may be a nice idea to get some quick page rank specially for those who do not want to try guest posting or any other authority link building method. Go for it but side by side also build some permanent links.
What is your view on this matter?