Well, you might have already felt the rise in mercury starting last week. At least in this part of the world (India) Summer has begun.
We were actually blessed with a longer winter season this year.
It felt so good to work in such a calm & pleasant climate. But now things have started to change.
Few more days and the mercury will be touching the higher 30's in the degree centigrade scale.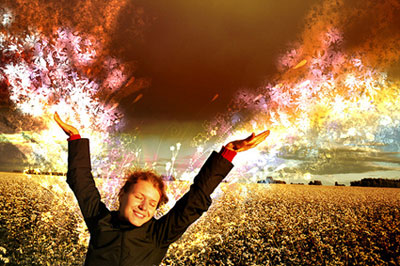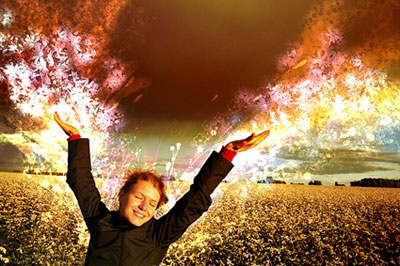 While travelling back home from college, I just gave a deep thought on HowTo stay fit for blogging with such a humid climate around. In fact it's necessary for everyone and not just bloggers to stay energetic during this Summer season.
So even if you're not a blogger, you need to follow these tips to fight against the hot & humid climate.
#1
Let the Fluids Flow into your Body
The first and foremost thing one must do to fight against the heat is to consume loads of water. During this Summer season there will be lots exhaustion. So to compensate for all that, you must drink loads of water every day.
At least drink 3-4 litres of water in a day if not more. Don't limit yourself to water, but also let the cool fruit juices/drinks go inside your body.
#2
Don't Exert yourself too much
The best way to be Energetic this season is to avoid too much exertion. This in any sense doesn't indicate that you work less. It simply means that you must try to avoid wastage of your body energy where it is not required.
In short reduce your Gym or Workout time and instead go for an early morning walk. Believe me it'll rejuvenate your body.
#3
Don't Work/Stay Awake late Nights
As far as possible avoid working at late nights till the temperature comes down a bit. Even if you have an Air Conditioner to keep your room cool enough, go to bed early. The reason behind this is, that your body needs rest.
Your body will get genuine rest only if you sleep for 8-9 hours. Re-Schedule your blogging timings & most importantly notify your readers about the change.
Have you started to feel the heat ? Do you follow any other tip to stay fit in Summer Seasons ??