On Tuesday we saw a list of plugins to prevent Spam Comments. But Spam isn't the only thing bloggers have to deal with. They even have to deal with negative comments. Some deal with it, in a counter-attacking way whereas others deal it in a very soft manner.
Now which is the right way to deal with such negative comments ?
The answer to this is not certain, because a lot depends on the comment as a whole. Whether it is an all out personal attack, critical reading or just trying to demoralize you.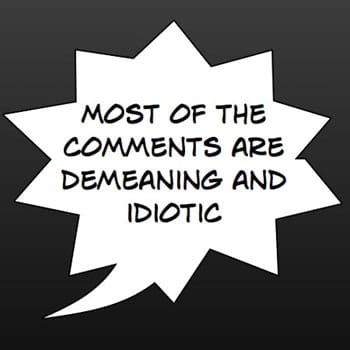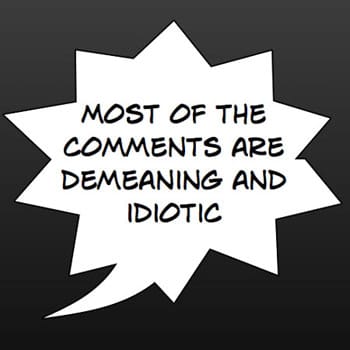 Personal Attackers ~ Here the Commentator will personally attack you. His whole focus will be regarding your habits, your looks, etc. Personal Attackers are mostly non-acquaintances because they know something about you & that's the reason they attack you.
Critical Readers ~ Critical Readers are the one's who read the post to just point out your mistakes. They'll point out too many spelling mistakes, formatting errors, grammatical errors, etc. in just a single post.
Demoralizers ~ This category of commentators mostly comprises of bloggers who comment on other blogs just to demoralize them.
Let's figure out the 3 Ways to deal with such negative-energy-filled comments.
1. Ignore them
Why would a blogger waste his energy trying to reply to a negative comment. Rather you can just hit the Trash button in your WordPress dashboard.
Sometimes ignoring negative comments will stop the commentator from posting a comment. He'll think twice before he posts a comment the next time around.
2. Reply in a Soft Manner
Sometimes you just can't ignore people & their comments. So you tend to reply. While typing your reply you must remember not to go down below your dignity levels. Try to solve out the matter by contacting that person. Also, mention that you sent a mail to him in your reply.
3. Be Sarcastic in your Reply
Be Sarcastic at time. There is nothing wrong in it. It's way better than personally abusing the commentators. If a commentator repeatedly points out a mistake in your posts, then ask him,
Why don't you join an editors job ?
Always try not to get down to their (i.e. the Commentator who posts Negative Comments) levels  & abuse them. I'm thankful to my readers & commentators that I didn't have to deal with Negative Comments till now.
How do you Deal with Negative Comments ?