DailyBlogging enters the Elite Alexa club
It's been around 2.5 months that DailyBlogging is up actively. You can easily check our stats from the traffic stats article I write at the start of every month. Yesterday, was the day when we entered into the 100k Alexa club. If you have read my last roundup, I had written that I would update my readers as soon as DB enters into the elite club.
It's a great moment, that DB entered into the elite club faster than I had expected.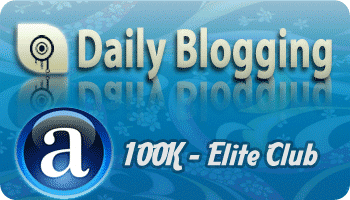 In the recent weeks due to college & other works I didn't get much time to write posts. So our post frequency got limited to 4 per week. It certainly had an effect on the stats (Alexa).
I'm trying out ways to increase the post frequency. If you've have any valuable suggestions do drop them in the comments section. Below is the screenshot of the current alexa rank.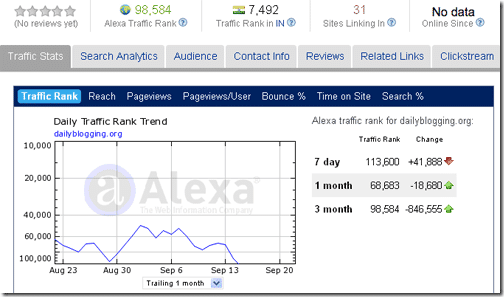 A big thanks to all the sharers of the posts which we post, the commentators who input their valuable comments & the readers who regularly visit DailyBlogging.
You can subscribe to our Daily Updates to get regular tech related, seo, Social Media updates.
Share on Facebook
Tweet this post