ITA which is regarded as one of the popular most travel software agencies on the net has its luck which has leaded it get Google sign an agreement to acquire it. Google which has been on an acquisition row lately acquiring the popular desktop software BumpTop.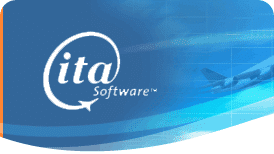 The main reasons why Google is quite interested in a deal with ITA Software is that,
To make it easy for users to search any information about flight travels.
To increase Online purchasing of flight tickets
To benefit the Airlines & Online Travel Agencies
Since it won't affect the current market shares of both the companies as Google and ITA Software are not competitors.
ITA's QPX Business.
Here is a flowchart of the Online Travel Ecosystem.
We can only hope that Google teaming up with ITA Software would do some good to the air travelers and not their own pockets.
Here is a Press Release of the Agreement
Do write in your views about what Do you think of this Google Acquisition using the comments section.