This is a guest post by Jasper Joanna. If you want to post a guest post then Contact me for the time being.
What Is a Computer Virus?
A virus is a malicious piece of code which enters the computer system unknowingly, and often replicates itself, along with causing damage to files or other parts of the computer.
If your personal computer has slowed down extremely, freezes suddenly, and you have observed error messages and application run-failures, it is likely that your PC has been infected. There are many virus types, broadly speaking, some of which are mentioned below.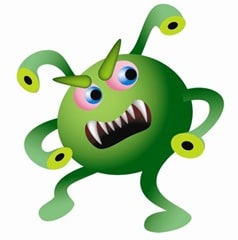 Types of Viruses
Boot Sector Virus—your computer might be affected with his virus, if there are problems with start-up. This virus has the tendency to replicate itself as soon as it is read by the computer. It damages the boot sector, or the first sector, of the system.
Stealth Virus—extremely elusive, these concealed viruses, like Frodo Virus, are difficult to detect.
Macro Virus—this virus typically damages applications like MS Word, thereby modifying the default template, and creating hurdles when you intend to make documents.
Overwrite Virus—such a virus, as the name suggests, deletes the data contained in the file and over-writes nonsensical data on it. Way and Trivial88D are some examples.
Resident Virus—these primarily affect the RAM of your PC, thereby having the power to influence all the executions within the system.
HowToget rid of Adwares
Unnecessary adware can cause a great deal of wanted effects and danger to your PC, occupying a large space and clustering within your hard disk, thereby degrading the over-all functioning of your computer.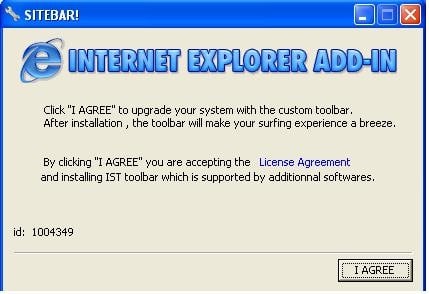 ]Image Credit]
Some of the common measures that could be taken to remove adware are as follows.
Remove it manually
By uninstalling each adware program via Add/Remove Programs in the Control Panel of your computer is the best way to get off substantial amount of adware from your PC.
Adware Removal Programs
Traditionally removing the programs might not completely remove the adware. For adware which hides, adware removal programs like SmitFraudFix can be used for effective results.
Important measures
Disconnecting from the internet is necessary, to cut off all the other incoming harmful adware into your computer. Scanning your PC in the Safe Mode can clearly tell you about all the adware programs residing on your system.
After getting rid of the infestation, it is recommended to restore all the default settings in the web-browsers. A last important step is to prevent adware ever to enter your PC by making use of firewalls.