This is a Guest Post by Adam, who likes to write articles in different specialized niche, plus he's also a good web marketer who is passionate about assisting other individuals. He enjoy music very much, especially the Rap songs by Malaysian Celebrity – Wee Meng Chee. Namewee, or better known as Wee Meng Chee, is a very talented musician, you can find out more about him at Namewee.
You don't have to be a marketing guru to have a large mailing list with lots of people subscribing to your newsletter; you do, however, have to know how to appeal to your prospects in some tangible way. Once you understand the fundamentals of increasing your subscriber list, you'll find it's fairly simple to keep taking it to the next level.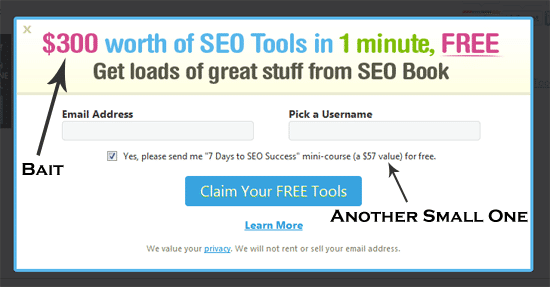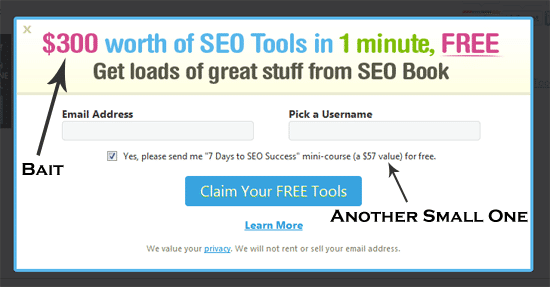 #1 The Essential Landing Page
Getting targeted subscribers to your newsletter is all about how you get people to notice your offer, and how you get them to take action. While it's good to have a subscription box on your website, you should also consider using a landing page to drive targeted traffic to. As well as the subscription box, on your landing page you can also put a small sales letter that uses bullet points to point out the benefits of becoming a subscriber to your newsletter.
The visitors to your landing page will have a clear understanding of what they will receive if they subscribe to your newsletter and how to go about it. If you are directing traffic with paid sources like pay per click ads then you definitely need a landing page. Keep your landing page simple and easy to use so it doesn't confuse your prospects.
#2 Try Pop Over Windows
This will get your readers attention right away with a pop over window that is apparent as soon as they open your website; that will give them an idea as to your newsletter. This is a great way to convert your new visitors into newsletter subscribers. Unlike pop ups, the pop over window is not effected by the pop up blockers. There are a lot of ways open to develop and facilitate a workable pop over window.
But when is the best time to implement your pop over window? You can have the pop over appear when a person checks into your site or as they are leaving. When the pop over method is put into use, you will find that hooking up new clients will not only be more efficient, but also more regular in occurrence.
#3 Consider Ways to Bribe your to be Subscribers
Just having a subscription box on your website isn't going to make everyone fill it out. You need to bribe them to get them to subscribe by offering them something that holds immense value. To get the maximum effect from this, though, you have to put an original spin on it, as the "free gift" technique is familiar to many people by now.
Your aim should be to bribe them in such a way that they can't resist your offer, so they give in and subscribe. If the topic of your newsletter is golf, for example, you may want to give away a helpful video that shows people how to improve their golf swing to anyone who subscribes. You can greatly improve your response rate by coming up with an attractive incentives.
There it is! Simple to use tips that once put into action will increase your newsletter subscriber numbers. Do Subscribe to DailyBlogging's RSS Feeds / Newsletter if you liked this post.
What more strategies/tricks you imply on your landing page to get your visitors to Subscribe to your blog or products ?