This is a guest post by Kreft who takes a lot of interest in affiliate and internet marketing.
It is good to act on suggestions from just a few books about affiliates than using several. You would have to take a risk using time upfront and not receiving any money. If you keep running to new books, new webinars and new discussion groups, realize that you are stalling. Put away the books, choose one easy step, give yourself a time limit, and do it.
Keeping tabs on where your links perform well is important in managing your affiliate marketing. Try placing your links on different parts of the page, and monitor how it performs when it's at the beginning of your article versus the middle or near the end.
Use the same copy but rearrange it so the only change is literally where the link sits within the content.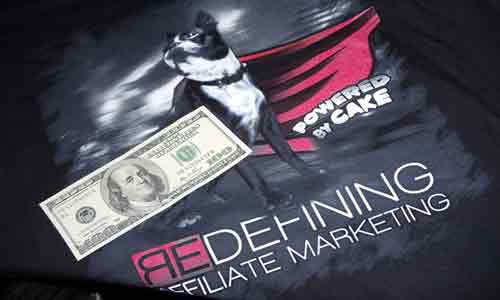 The old Cliché : Converting visits into Sales
Increasing the number of followers you have on Google+ will give you an edge over your competition. Link your Google+ information to your other social media sites, and add a Google+ icon next to your other links (don't forget the other social media's, particularly LinkedIN).
Concentrate on putting out interesting and engaging content, so that your audience will want to read more.
You have to understand that the products you choose are directly linked to the niche you will be working with and the methods you will be using. If your product is inexpensive, simply casting a wide marketing net may generate sales.
If your product is high end and more costly, your strategies will need to be even more focused on converting visits to sales.
Scan a handwritten ad and then publish it on the site. Doing as such can help the customer feel more connected to the person selling the product, resulting in increased sales. You should hire someone to write your advertisement for you if you do not have very good handwriting (yeah, designing skills).
Promote trustworthy Products & Services
Only promote products that you would personally use. People will draw conclusions about you based on the products you recommend. Your customers build confidence and trust in your company based on the products that you promote.
Retain your customers through good product promotion. It is important that neither you nor your affiliate marketing partners take advantage of this process. The very best you can do with cookie stuffing is annoy your readers.
In the worst case scenario, it will damage tracking chains and encourage the spread of viruses.
Updating your Strategy is the key
Be sure to take advantage of an affiliate network. These networks are very useful in connecting the webmasters to advertisements that are of high-quality to them. A good webmaster associates himself with quality partners. A way to do this is through an affiliate network. Your company will gain a better reputation by working only with established networks.
If you desire to achieve success in affiliate marketing, you must make your content stay relevant. Update and keep current with your affiliate programs. There are always new tools coming out that will improve all affiliate marketing programs and that will improve the look of your ads.
Don't automatically assume that all 100% commission programs are scams. Many times these offers are overlooked because they seem unbelievable, though if you read the small print, you will be able to see their terms.
Many subscription services can offer this sort of compensation plan, as they only pay out commission on the initial sale rather than the recurring charges. These can be lucrative offers, so make sure you look closely to determine whether or not they interest you.
Act like a Professional
Affiliate marketing should seem like a real company. You want your links to feel organic to the content. If done correctly, your visitors will view you more as just someone "affiliated" with the product.
Try to get an accountant. This can be a person, or even simply an accountant program. This way, you will be able to track payments for your work. Before starting your business, have an accounting plan in place.
Don't make your business depend on just a few partners. Increasing your partners will widen you marketing opportunities. Offer a variety of products, and work with a number of different vendors.
A varied portfolio of products and affiliates keeps you from major losses if you have to get rid of an unprofitable one. If you still have free capacity after setting up a few affiliate promotions, go ahead and take on a few more.
You should be more prepared to be an effective affiliate marketer now. Even if you previously thought you were prepared, you are now even better off now. These suggestions should help you begin your adventure into affiliate marketing.
If you are looking for content on the web, ensure yourself that you take the least amount of time to find it. I recommend article builder because it an amazing tool and works wonders.