This is a guest post by Michael Jenkins who is the director of Shout Web Strategy.
Plan A: Primary Calls-to-Action
A call-to-action is a link (or button) created to persuade prospects to take a particular action, a step forward in some kind of process. Prime examples are: "Request free quote," "download here," "checkout," or "buy now."
There is no set rule or one-fits-all approach for call-to-action text or buttons. Designs and colors vary widely. Some are generic, while others are tailored to the primary task of the web page they are placed on. Frequent testing is required to see if the calls-to-action are appealing to their audience. If they are not, conversion rates will be low. It also sometimes happens that calls-to-action work fine for a long time, then the market shifts and consumers are no longer interested. In that case, it is time to expand your testing campaign and optimize your site – especially your landing pages.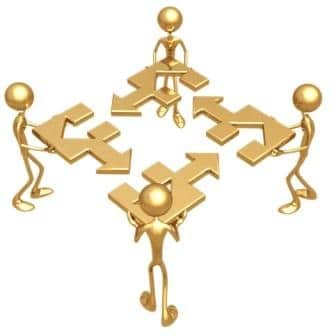 Plan B: Secondary Calls-to-Action
Picture your favorite web page and try to recall its primary call-to-action buttons – as defined above. Can you locate the fields you will have to click on if you want to take the next step in whatever action you want to take during your visit? Great! So, you know exactly where to go when you want to take that next step… but what if you are not quite ready yet? What if you are not quite convinced that a particular book can give you the information you need? Do you really want to sign up for a newsletter, or pay for an application download if you are not certain that they will be beneficial to you?
Like you, other web users will sometimes have their doubts, and may hesitate to complete their transactions. That raises a very important question: what can you do to persuade your visitors to complete the next step?
Secondary calls-to-action are interactive web page elements created in case prospects are not quite ready to finalize the primary action. They are an alternative choice for hesitating visitors, a solution for those needing more information before completing their initial intent, e.g. buying clothes, registering for insurance, or signing up for SEO Services.
Also Read:
Examples of primary and secondary calls-to-action motivators include:
| | | |
| --- | --- | --- |
| Site Category | Primary | Secondary |
| E-Commerce Site | Add to Cart | View Product Description |
| Lead generating site | Contact Us | View Demo |
| Educational Site | Register Now | Learn More |
| Subscription Site | Sign Up | Take free trial |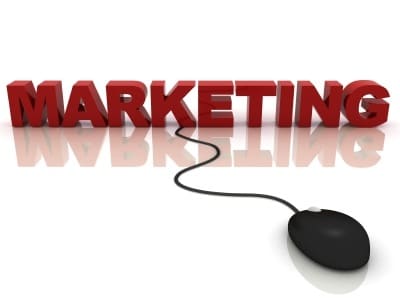 Of course, you want to convert prospects via the Primary, but if that does not work, the Secondary may be persuasive enough to keep your visitors interested in finding out more. If they are not leaving, they are not checking out your competitors either, right?
When developing your web design and calls-to-action strategy, take into account that your Secondary calls-to-actions should be less visually prominent than the Primaries, yet still proximate (next to each other, one underneath the other, etc.)
Other good practices include:
Creating an environment on your page just for your calls-to-action will draw the attention of your prospects.
You can be more persuasive by structuring the labels of your calls-to-action as "either/or" or "yes/no" pairs.
Secondary calls-to-action are especially crucial to business-to-business (B2B) websites. The sales (conversion) process of these sites may be quite complex and long; therefore, every step should receive extra nurturing. Offering more than one Secondary call-to-action button may be quite beneficial.
Keeping the calls-to-action relevant to the web page the prospect is visiting.
Prospects do not like pushy calls-to-action. Keep your language simple and clear.
Optimizing with Secondary Calls-to-action
Any opportunity to improve your website and marketing strategy should be given a chance. How do you know what can work for you if you don't try it out? Incorporating Secondary calls-to-action will optimize your pages and, in all likelihood, give your conversion rate a boost. To apply Secondary calls-to-action: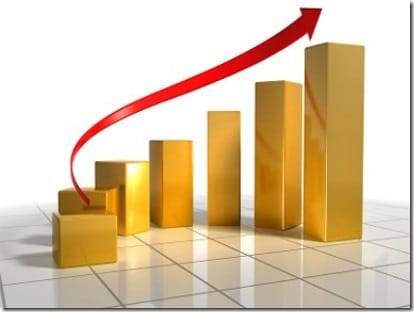 <Image Credit>
Define your Primary and Secondary calls-to-action. Ask yourself, what kind of information do visitors want?
Assess your web site to determine the pages that are missing Secondaries.  Once your list is complete, start prioritizing so you know which pages to optimize first.
Research which Primary and Secondary calls-to-action you and your prospects would prefer. Keep in mind that your links and buttons should be consistent throughout the entire site – they have to look good on all your pages.
To find out if your Secondary calls-to-action keep your prospects engaged, test your work thoroughly.
Do not expect any big jump in conversions right after adding Secondary calls-to-action to your site. It may take a while before your audience will notice the changes. Nonetheless, in due time your audience will take advantage of the new options you created for them and your key performance indicators should improve.