Livejournal, the not-so-popular blogging platform (well lets call it that) has brought in some updates. In it's 96.5 release, the post editor page has been redesigned.
The update page is in public beta testing, Livejournal users can give it a try by hitting the 'Switch to new version' link displayed on the top of the old update page.
The design update isn't something great but much better than 2000-ish look which the previous design exactly looked like. This update adds some styling to the default HTML elements and positioning of certain options have been shifted to manage screen space.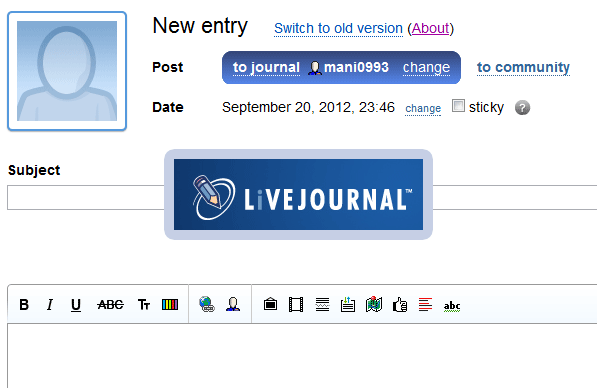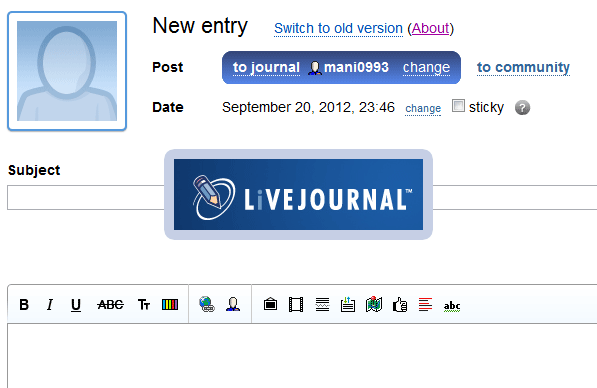 The main editor where a user types a blog post is clean (as it should be, ideally). The notable improvements are the new buttons in the rich editor menu, ability to switch between Visual Editor & HTML views and the ability to restore auto saved drafts. Basically Livejournal has added or improved upon features which were there in WordPress, Blogger platforms some 2-3 years ago.
It's never too late anyway, you see.
Livejournal Scrapbook free for Basic Accounts
Scrapbook is basically a section of Livejournal where you can upload photos and share it with the Livejournal community. It allows categorization of albums consisting of images just like a full-fledged gallery script.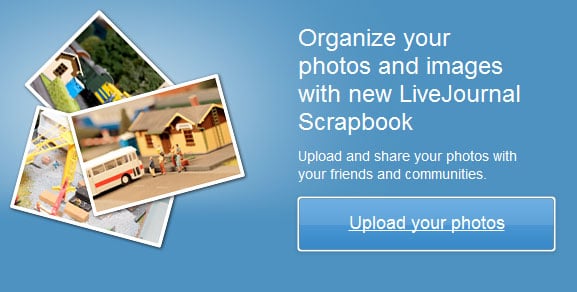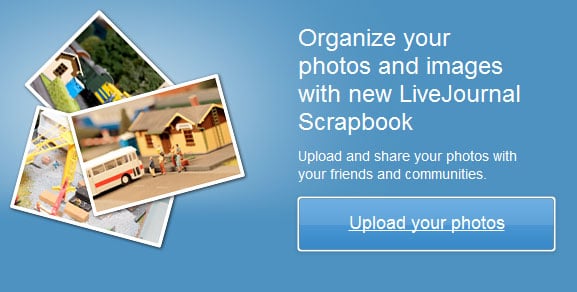 Livejournal basic accounts previously didn't come with the Scrapbook feature. Scrapbook was a paid-only thing. This update adds the Scrapbook thing with up to 1GB free storage for Livejournal basic account users.
I know many of you don't use Livejournal, but still decided to cover it on the blog. No news or update is inferior to me.