Early today, I saw RapidShare offering Premium Accounts for free. Obviously, registered one. You can try it out too. Goto RapidShare.com & you will get to see a registration form with the lines, "Premium Account for Free".
I was very delighted by this. After about an hour thought of testing the premium account. Searched for some movies to test this account.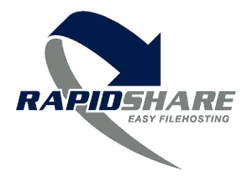 When I tried to download some stuff, I got the reason why the hell RapidShare is giving out something for free. You just get to register & login to the Premium Zone freely. But you need RapidPro credits to activate the account. See what error I got.
Why this happens ?
The answer is pretty straight forward. They have simple made a fool out of us by allowing us to register to a premium account but not allowing us to use it. Coming back to the Question. This happens mainly because we have nill RapidPro credits.
For achieving this you need to hit the Buy Rapids tab & buy some rapids from the Authorized resellers in & around your vicinity (Country) to use this account.

Store Files for free
Probably this is the only feature available to us as a premium account holder. Even this has a twist. You can't even download those files being logged as a Premium User. Rather you need to logout & download as a free user keeping the link in your clipboard.
Why to waste so much effort. Go for some other file hosting services like Mediafire, which doesn't play with us & allows us to upload & download smoothly.
Thanks to Alan who informed me about the premium Accounts.
Do you think such games shouldn't be played with people as a part of promoting their own Site ? Share your views on this using the comments section.