While watching some videos on YouTube I found that the new video player which is built in HTML 5 has undergone some changes when the video gets over. I mean the Replay page got a redesign with some more features embedded in it. A month ago I had posted about the YouTube Easter Egg. Though that feature was not much buzzed about/used as it isn't that clearly notified to users as it should've been.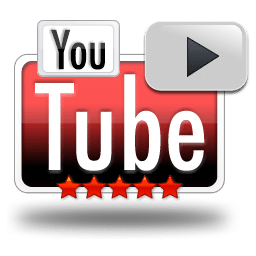 <Image Credit>
But this time YouTube has come up with something solid enough to cherish it's users which a new design for the replay page. This design looks more elegant & gives better features compared to the old one.
If you want to try it yourself, then goto a YouTube video which uses the new video player (made in HTML5) as the new Video Replay Page won't work in the older player.
The new player could be easily distinguished; as and when you hover over the progress bar of the new player, it's size increase from being a small line to a full-fledged progress bar. And when you hover out then it goes back to it's original State. Take a look at the image below to see the new replay page.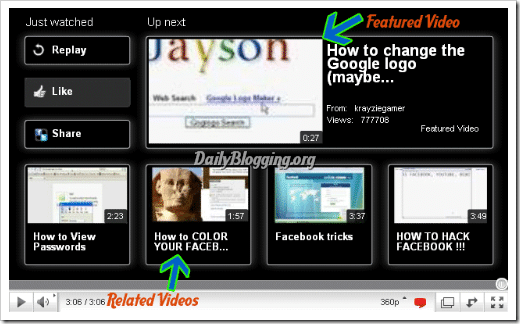 Also, the images of the new player is more elegant & can be easily identified. The replay page now has the REPLAY, LIKE & SHARE buttons which are aligned on the left hand side of the video & placed vertically. You will also notice from the image that it has Featured as well as Related Videos which are managed properly in a small space. So try it out & you will surely like the new replay page design.
Do you like the new design of the replay page ? Write in your views using the comments section!