DailyBlogging – Wrap-up of Posts for November 2010
Couple of days ago I released the Traffic Stats for the month of November. It was kinda stable, but I certainly expect it to dip more during December due to my ongoing exams. I hope my certainty turns to be false. In November we could only manage to cover 10 posts. So this time's Wrap-up would appear as a big Weekly Round-up as compared to September's Monthly Wrap-up.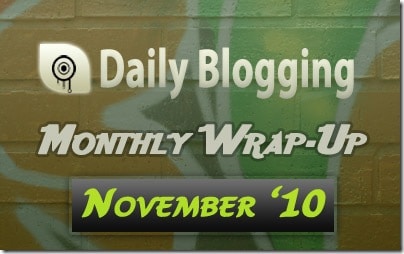 ---
* Posts for November 2010 *
---
SEO
Technology
Social Media
Google
Internet
Web 2.0
Work
Web Hosting
---
* Reader Engagement *
---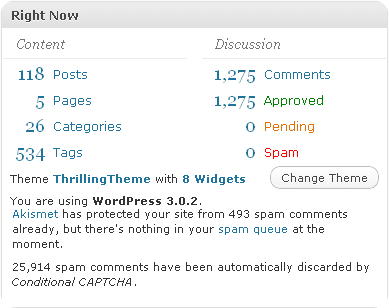 We have crossed 1,000 Comments in these two months. Hope we can hit the landmark 1,500 Comments before 150 Posts. Thank you all for Commenting on the posts.
For more Wrap-ups & latest Tech News Subscribe to Our RSS Feeds / Daily Updates.
Share on Facebook
Tweet this post