This is a Guest post by Patle who represents Wolf21, a SEO Company. If you would also like to write guest posts on DailyBlogging then  visit our 'Become A DailyBlogger' page Submit your post for review.
SEO is very much common knowledge among webmasters these days, not so much Organic SEO. Organic search engine optimization is not very different from normal SEO in that the purpose of it is to optimize the design of your website and increase its visibility in search engine results. Check our post on the Top 5 SEO Tips to get some onsite as well offsite Search Engine Optimization tips.
Organic SEO is concerned with executing the process in an ethical way so that search engines are not harmed and your site becomes favorable to most search engines. The process of organic SEO is further elaborated below.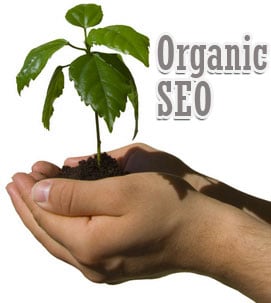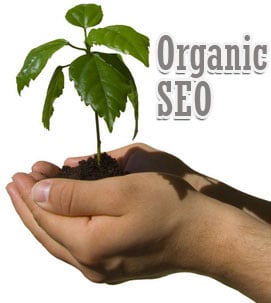 1.
Keyword Analysis
Keyword analysis is an important part of the Organic SEO process to find out the keywords and keyword phrases that you can use for your website. To do a keyword analysis your SEO team must have sound knowledge about the nature, products or services that your website offers.
They will need to understand your goals properly to market your site and try to create the best impact on search engine rankings. Doing keyword analysis gives you a list of keywords and keyword phrases that are most popularly used by web surfers. So, always do a Keyword Research when you are about to publish content on your site.
2.
Efficient organization of your website
To get the best search engine rankings your website has to be efficiently and effectively organized. Your SEO team will have to carefully choose content so that the required keywords and phrases can be fit in a way so that it blends with the content.
There are other factors to the process like choosing the appropriate title and the meta tags, writing the text by laying stress on layout and content and inserting internal links of the pages within your website. Making sure that these are done properly is vital to your website's ranking.
3.
Keep a Constant Eye on Search Engine Rankings
Once the site is launched, your SEO team must track the specific keywords in search engines frequently so that they can make corrections in the SEO plan wherever necessary. You must ask your SEO team to document the results so that you are constantly informed of the developments. You can also ask your SEO team to track the number of visitors to your site from search engines, making it much simpler for you.
4.
Finding the right SEO Firm
Organic SEO makes use of the best practices accepted by most companies in the search engine optimization process. If you are looking for a firm that provides organic SEO services, you can start by looking up online to find out some of the best players in the SEO business. Refer our list of Top 10 SEO Shopping Cart Companies in India if you need help.
You should check the company's background  first, company practices that are used in search engine optimization secondly and then look for testimonials from their clients finally.
So which methods/practices you use to make your website's Organic SEO stronger ?