This is a guest post by Tuan, who is a blogger & writes useful guides on how to blog for money.
To reach the higher ranking especially #1 in Google and other search engines like Yahoo, Bing and so on can be tough and easy at the same time.
Taking your site or getting your blog higher in ranking takes a lot of time and if you are given any shortcut, then you need to know that the person is lying with you.
There is no shortcut for ranking higher in search engine results page (SERP). Many tips are there which are still hidden to webmaster about SEO but here are 6 top SEO tips for you to peruse for the sake of getting higher ranking in Google.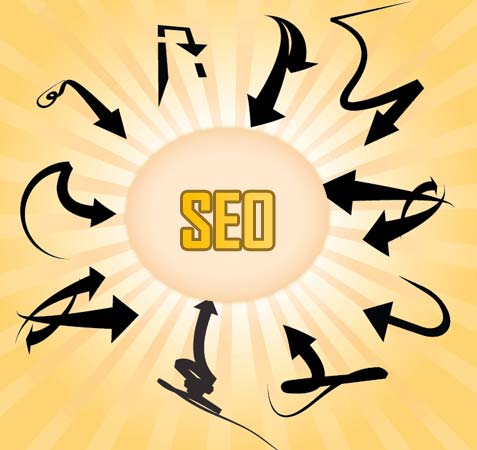 1. Good Searchable Content
Even after matching or optimizing your tags, you need to keep the content of the site very relevant to SEO so that you may reach at the spot where you want.
For example, if you have made a site related to some material, you need to use the name of the material many times in your site so that Google thinks that your content is relevant to your site and you may achieve higher rankings.
Moreover, it is also important for you to keep your keywords in the first paragraph (or header section) of your post.
2. Quality Theme
We all know how a well-designed theme can affect our site's ranking. It is not just about the look, the reading experience of our visitors but also the loading speed of websites. Google has mentioned several times in video blogs, blogs on how the site speed affects it's ranking.
This is understandable because it will reduce their servers' workload and improve readers' experience at the same time. You need to find out a quality theme for your blog that is lightweight, well designed and the current trend is premium responsive themes for WordPress because they could fit to any screen size.
3. Optimize Title & Description Meta Tags
A Title tag is the easiest and the most effective way to optimize your site or particular page. In other words, focusing on the keyword is the best option for you to rank higher in Google and other search engines.
For example, if you are going to make a site on the keyword "jungle gyms", you need to focus on a title (with this keyword) so that you may reach the right position in search engines.
Moreover, you need to select those blog post titles which are easily searchable by the readers and users. Google thinks that these title tags are very important and crucial.
The above go for description tags as well. Choose a couple of keyword (depending on the keyword density) from your entire blog post and put them in the description field.
4. Inner or Inter Linking
Try as much as you can to link all the pages of your site so that the search engines understand that you are paying full attention to the entire site, not just the home page.
So, you need to make sure that you use proper anchor texts in the inner links. This way, the readers will not only reach the page where they want to, but the search bots or spiders will also be able to navigate and index all your pages.
5. Build Backlinks
In SEO, backlinks are the most important factor (of course after quality content) which you need to keep in mind. If your site does not have quality backlinks, you will have to suffer from problems.
If you want to make it to the Top 5 in SERP (Search Engine Results Page) then building backlinks is probably the only option you've in your hand.
On the other hand, rather than adopting the services of some webmaster, you can build backlinks on your own. Blog Commenting on Dofollow, CommentLuv/KeywordLuv enabled blogs is one of the easiest methods to go with. You can build backlinks to your site using articles directories and forums at the same time.
More backlinks will take your site higher up in the rankings. SEO optimized content must be kept in mind while building backlinks to your site.
6. Patience and again Patience
Taking a site higher in ranking takes steady work and most of the site owners don't have much patience to give time to their work and then see the results. They want to do this in one day. So, be patent if you want to get your site higher in Google or any other search engine.
You need to understand SEO tools and SEO strategies, which obviously will not come in your night dreams after a day of hard work. So, by following these top 6 SEO tips, you can get your site to the top position in rankings with ease.