This is a Guest Post by Praveen, who is a blogger & is associated with YouLoveCoupons. You can find the latest working Hostgator coupon code and godaddy coupon codes there.
Bringing in more traffic to your website is a never ending process and this is like the everlasting spring for your website or blog. One of the powerful aids that help in driving more traffic to your website will include the use of social media, of which Facebook gains prominence owing to the number of users of Facebook being more than a million.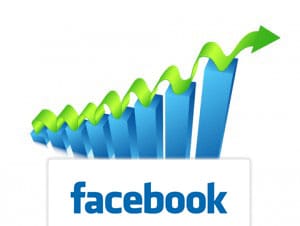 Social Media Tips :-
Some of the best ways to generate traffic to your website using Facebook will include are discussed here:
1.

Create a business profile
Add your website to your Facebook profile with a brief description of how this is going to be more useful when you choose to be a regular reader and tempt the visitors of your profile to visit your website also.
Your profile is going to be the key for Facebook, which will be driving traffic to your website.
2.

Increase your Friends list
You do not have to add new people to your personal profile. This is why we suggest you to start a new business profile in which you can choose to opt-in for becoming friends with new people and share your profile with them.
This way you will find yourself exposing your website details to new people. Currently Facebook has set the maximum limit for friends to be 5, 000 so it will be great to get 5, 000 new readers to your website.
3.

Advertise on Facebook
For a little money that you spend on Facebook, advertise on the basis of pay per click and you will also find that you are spending heaps of money on advertisements and online promotions but this will be paid back to you in some other forms.
This is one of the most popular ways to spread the word across the virtual world and can gain you immense traffic to your website than any other means.
4.

Conduct Polls and Online Events
Gather your colleagues online at a time and conduct interactive events like a Q&A event, conduct polls and giveaways for participation like freebies or your product samples and you will be finding that you yourself can encourage more readers to go through your website to find answers and ask questions.
5.

Join a Group Similar to Your Business
Join a fan page, a group, or a cause and spread the message across Facebook using the all-new Facebook email, which is much more effective in fetching more visitors for your website by promoting the mere presence of a website like the one that you have.
For example, promote your travel website by joining Incredible India.
Promoting your Blog
After reading this, hope you will be coming back for reading once or twice more, to see that you have done everything that has been told by us for using Facebook to drive traffic to your website. You will find that you are unraveling the power of the online social media to do the business for you!
Do you suggest any other method to drive traffic to your blog using Facebook ??