Most of us administrate brand pages on Facebook right ? If no, then you have less things to check on Facebook, so good for you. For us notifications are like an ever-seen thing after logging-in.
Notifications of profile tags, pictures, videos, events, application requests and what not.
To add to this already long list we have notifications from brand pages as well. So if people hit 'like' on your blog/site's page then you'll get a notification immediately on your profile.
With this Onsite Notification option for pages Facebook has given us, the users a choice to make our decision – whether we would like to receive notifications (likes, comments) on our profile or not ?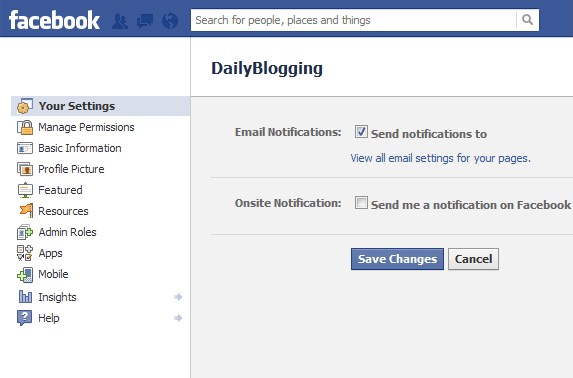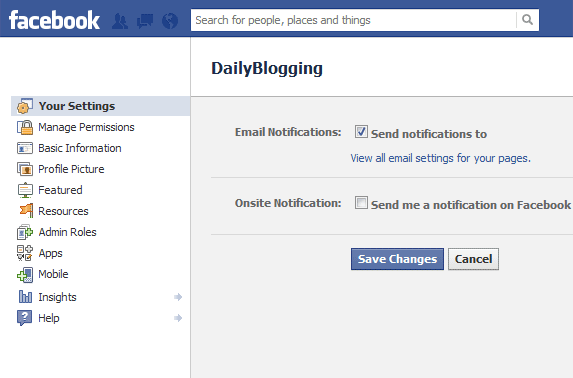 Enable or Disable Onsite Notification for pages
Go to the brand page you administrate on Facebook.
Click on the 'Edit Page' dropdown menu on the top and hit the 'Manage Notifcations' link.
If you want to receive page notifications on your main profile then check the Onsite Notification box. That's it.
So are you going to enable the Onsite notification option and let notifications arrive in the main notifications box or disable and avoid the extra hassle ?