Facebook is the current No #2 site in the world according to the Alexa. So we can expect changes from their highly rated developmental team. Today Mark Zuckerberg & his team sent in personal invites to the press people for a check-in at Facebook's headquarters in California. Last week it introduced a new flash image uploader & improved the tagging system.
It's changing something or the other on a constant basis. Like a month ago it announced the discontinuation of support to application profile boxes. The way Facebook has invited the press, it seems this time there is a major-major update. Maybe, we could experience a redesign like what we saw in the New Twitter Preview.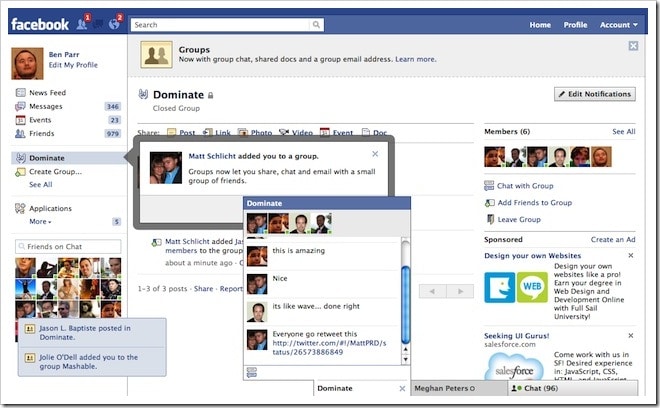 Now lets take a loot at the major points pointed out in this press conference.
Group Chatting
The much awaited feature has finally arrived or we can say it's on the path of being implemented. Group chatting will be very beneficial for Internet users, Entrepreneurs & most importantly bloggers.
The only tedious job for us is the put your group chatters in a particular group. As it's not just a select type function from your entire friend's list. In the image you can clearly see how a small display pic is being shown in the group chatbox.
Downloadable User-Data
This would be one of the important features which facebook lacks currently. It would basically be a backup of your facebook account on your local hard drive. There would be an option where you would be getting a .zip file of your fb account, consisting of all the data, tagged photos, videos, etc. You just need to save it in your Hard disk.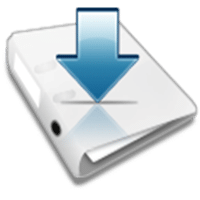 Here I would not agree with facebook. As we are moving very fast in the technology sector, the demand for cloud computing has increased over the last 1-2 years. So, why would I store it in my Hard Drive, when my hard disk is more vulnerable to crashes. Storing it online or you can call it Syncing would be a much better option like what Google provides in most of it's products.
Note :– Facebook is rolling out these updates slowly to all the users. So if you haven't got them, then there is no point in worrying about it!
Subscribe to our RSS Feeds / Daily Updates to get more such Social Media related news.
Do you see any major updates starting to pop-up on your facebook account ??