Octopus Paul, an octopus which is merely 4 years old is getting fame higher than a 50-year-old human being. It has a record search of over 2,000,000 searches in Google. What more fame does it need, but it certainly deserves every bit of it. As it has got 6 out of 6 predictions of the matches absolutely spot on. But it's certainly in some amount of danger as it picked Germany its home nation, to lose against Spain in the FIFA WC Semi-Final Fixture. And correctly Spain clinched a magnificent win in that match-up by defeating Germany one goals to nil. After the loss, the German fans are demanding that they want its head & would eat it raw.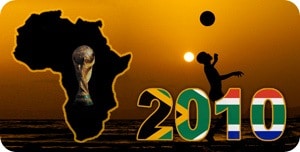 <Image Credit>
With Spain & Netherlands (Holland,Dutch) in the Final spot, Octopus Paul the predictor has selected Spain over Netherlands to win the FIFA WC. Here's how the Octopus selected Spain.
Since, Germany & Uruguay too play for the third spot, it selected Germany within minutes & without any doubt to thrash the Uruguayan side. Similar to the German fans being angry, now the Dutch wants the Octopus Paul. On the other hand Spanish PM & its Environmental and fisheries Minister has shown a concern about the Octopus and demand a security for it.
Do you think this time the Octopus's prediction will come true. Who do you support and put your money on to win in the Finals ? Share your views with me using the comments section!