This is a Guest Post by Praveen, who is a known blogger in the blogosphere who is sharing Register.com coupon code and Hostrocket coupon code for the benefits of the users. If you would also like to write for us then, Submit your Guest Post after reading the guidelines at the 'Become A DailyBlogger' page.
Android was first advertised to be an "iPhone Killer" back in October 2008 when they made their first appearance. Though it did not make it so big as fast as they announced, it is slowly progressing towards its set target and this slow progress has been commended on lack of functionalities that iPhone could offer, and coming so far will take time for the Android developers and what they have achieved today is no less to anything else.
But in case you bought an iPod at that moment and you are pretty much amazed with the features given by iOS then learn how to convert iPod to iPhone.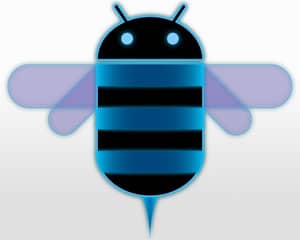 Discussed here are 5 things about Android OS which will make you saying a 'yes'!
1.
Multitasking is more versatile in Android
Right from the beginning Android has been designed to run multiple applications at the same time, which is something of a new technology in iPhone 4, that makes this technology to be more advanced and more versatile in comparison to the multitasking component offered on iPhone OS.
Using Android devices, it is possible to receive notifications, record GPS data and listen to music without keeping the applications open while you work on something else. For example, you need not switch off the FM radio when you want to use your browser.
2.
Android App Market Is Much Better and growing faster
Despite the complaints that this is not easy to surf the Android app website as you can do so in Apple, Android has an open source market. This means Android accepts any application that and Android developer submits, unlike Apple which puts on a restrictions, giving the user the choice to decide whether they want to use an application or not as long as is compatible with Android OS.
However, Android market has 50,000 applications and is still doing well. In Android market, the best app is the one that succeeds and not the first one to arrive.
3.
Android allows you to choose the hardware
When this comes to the question of apple all you get the option of hardware specifications are only two options, which are only 16 GB or the 32 GB, both differing in the price. However, this is not the case with Android, as you can choose a range of hardware specifications, which will support a range of hardware that can support entertainment, gaming and business.
Since Android is an open platform, this will allow you to pair with powerful graphical chips for gaming and entertainment to dual core processor for better performance.
4.
Android allows you to choose your carrier
With iPhone, you are bound to the carrier whom Apple has chosen and that will be AT&T and recently Verizon. This has resulted in a number of rising issues for which the carrier is also to be blamed of like dropping calls and not so good internet connections.
While in Android, this is not going to be the case as you will find a range of devices over a number of carriers like T-Mobile, AT & T, Verizon Wireless, and Sprint and much more in other countries also. This is because a number of manufacturers like Samsung, Motorola and others are adopting Android OS platform.
5.
Android allows to change Settings Faster
The mobile technology has seemed to be facing a major revamping in the technology in the past decade, which will include the introduction of new functionalities like Wi-Fi, GPS, 3G and 4G, Bluetooth, and much more.
But this has taken a toll on the battery life, for which also a solution comes in handy that the users are allowed to choose between the settings, and the ability to change between these settings are much quicker than you could imagine.
Which more 'pros' points would you consider before going out and buying an Android based phone ?