According to predictions by analysts, the first 3 months of 2012 will see 30 million iPhones being shipped.
This will directly lead to a dramatic increase in the number of applications being downloaded.
Irrespective of the model, iPhone users will look for new applications to upgrade their phones.
So here are the top 5 iPhone applications to be downloaded in 2012 (if case you haven't..yet)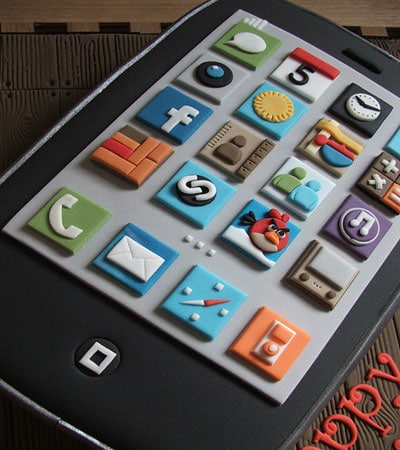 Google Currents
Google has a new application called Currents. This application features news articles and blogs. It can be customized to include your preferred publishing bodies. Once you sign into your Google account, the application will automatically download news articles from predetermined sources like Fast Company and Daily Beast.
Your favorite publications can then be added. Article categories like entertainment, business, lifestyle and design can be chosen. A list of top stories are also available that can be looked through easily.
Stamped
Stamped is an application that eliminates excessive clutter to a certain extent. This app works on the principle that people are more likely to trust recommendations made by their friends. Once you download this iPhone app, you get a hundred stamps that you can place on things you like including restaurants, shops, movies and books.
These are virtual stamps that are visible to your friends through sites like Facebook, and you can follow what they stamp as well. You can also buy tickets and make reservations via this application. Users can earn points when someone likes their stamp.
Breakout Boost
Breakout Boost is a game for all those Blackberry lovers who now own an iPhone. This game powered by Atari is similar to the brick game found on Blackberry's. Breakout boost is better in terms of graphics and game features like the ability to increase your level speed and also gives power to your ball. The first five levels of the game are free.
There are an additional 200 levels which are available for a price of 99 cents. The only thing missing is arcade music.
Wenzani
Wenzani is a travel guide that helps you find places to visit, shop and eat on your mobile. These suggestions are made based on recommendation by friends and experts like Lonely Planet.
This app also enables users to get real time recommendations from friends, which are then posted directly to your phone. The developers of this application state that soon the recommendations will be tailored according to specifications like weather and climate.
For instance, a recommendation will not be made if it is raining in that particular area.
Flipboard
Flipboard is a magazine that can be personalized to suit your tastes and preferences, and is a great resource if you're an SEO writer by profession. You can choose categories that you like such as fashion or business for instance and the magazine will provide you with related links.
Flipboard can be connected with your Facebook or Twitter account in order to share what you read instantly. The app considers your history and as time passes it makes recommendations to suit your interests. The layout is aesthetically pleasing making it one of the most frequently downloaded applications.
It was launched last year, initially on the iPad before becoming popular on the iPhone and now has more than 1 million users.
Any other popular iPhone app which you are aware of ?