We all know, this season is a festive season. Though in India the festive season is on full swing, as Dussehra & Diwali just got over. In USA the celebrations are about to begin as all are geared up for Christmas eve. Also, most schools & colleges have holidays during this winter season. Many families venture out to meet their kit & kin's. So, if there is any chance that you are going to prefer a flight for travel, then you mustn't miss this offer from Google.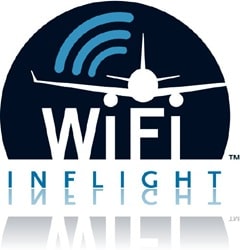 <Image Credit>
Last year, Google teamed with the airport authorities & provided free Wi-Fi access across 47 Airports in the US. This time it's come up with something which is even bigger & it's utility is amazing. Google's Chrome team has teamed up with AirTran Airways, Delta & Virgin America to provide Gogo Inflight Wi-Fi access.
Read:
If you're a blogger/entrepreneur/a core Techie; then you would certainly love this offer during this holiday season. We need to thank Google for coming up with such unique ideas. Just carry a Wi-Fi enabled mobile phone, preferably a Smartphone or a laptop and enjoy the Inflight Wi-Fi service while flying in the aircraft. Make a not that this free offer is valid only from 20th November,2010 – 2nd January, 2011.
You can read more about this service on their official Site,
Stay tuned with latest tech updates by Subscribing to our Daily Updates / RSS Feeds.
Do you think such offers should be made permanent; rather than offering seasonal services ??