Recently after Kapil Sibal, the HRD minister of India announced that; they are going to offer the  1500 rupees laptop to college students and professors starting from 2011. Now, the government officials have come up with another project which would be renting Computers at 15 rupees per day to rural citizens.
Worth Reading
They have started this project with the ideology of spreading the awareness of Information Technology (IT) in the rural sectors of India. It's all under a pilot program which is launched by the ministry of IT & Communications.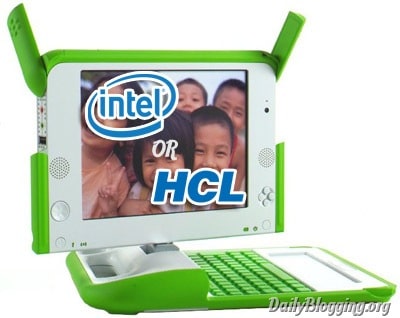 As per the pilot program, the computers would be deployed to five important locations in a particular village (gaon) & then on these computers would be distributed among the rural citizens. It sounds similar to a ration store present in a village.
The ministers of IT & Communications have also talked with the officials of top IT companies like Intel, HCL Infosystems & the OLPC Project officials (One Laptop Per child). Also, the renting of these computers are such that, they are allowed to be rented only when there is power supply.
The government has promised that it will take care of the repair & maintenance charges in case such problems arises in villages. But the major problem which the officials would face is of the power cuts. If they prevent renting the computers to rural public when there are power cuts, then when will they rent it ?
The good news here is, the 1500 rupees laptop Project named as Sakshat is still alive & will take it's coarse in 2011. So people wanting laptops or computers need to wait a bit till the middle of 2011 & they may get to enjoy both these benefits.
Do you think renting Computers at 15/day is a good idea ? What all difficulties would be faced by the government in making this project a successful one ?