ISRO today successfully launched 5 satellites from the Satish Dhawan Space Centre which is situated in Sriharikota & is 100km to the north of Chennai. After they launched the PSLV – c14 last September which carried the Oceansat – 2 satellite and six other nano satellites. This time it was the turn of PSLV – c15 to launch 5 satellites which included 1 major and 4 nano satellites. ISRO has maintained a great track record for the PSLV series which consists of only one Unsuccessful launches out of the total 17 launches.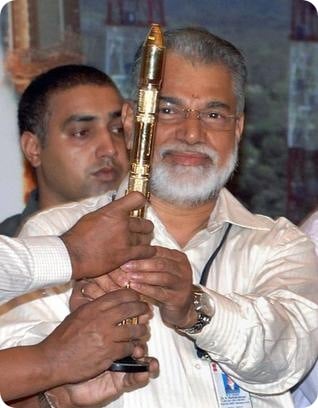 The Five Satellites include,
CARTOSAT – 2B (Indian Satellite)
ALSAT– 2A (Foreign Satellite)
NLS 6.1 (Foreign Satellite)
NLS 6.2 (Foreign Satellite)
STUDSAT (Indian Satellite)
CARTOSAT – 2B
It is the one from the Indian Remote Sensing Satellite (i.e ISR Series). It is launched into the space with the purpose of Remote Sensing which has a Panchromatic Camera embedded into it, making it capable of capturing high-resolution images of the earths surface.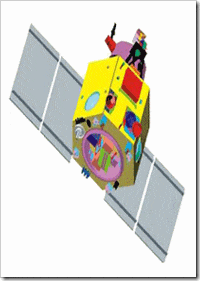 This satellite weighs close to 700 Kg which makes this one a major in size as well as in functionality as compared to the other 4.
ALSAT – 2A, NLS 6.1 & NLS 6.2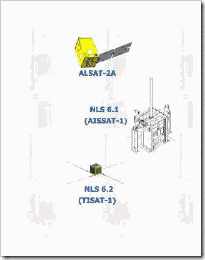 1. ALSAT – 2A is a foreign satellite from the Algerian nation who has entrusted upon India to launch its satellite from the Satish Dhawan Space Centre (SDSC). It along with the two NLS's would perform as auxiliary (i.e Secondary) satellites. It is for the same purpose as the CARTOSAT – 2B performs, i.e Remote Sensing but it will be a nano satellite which will weigh only about 120 Kg.
2. NLS 6.1 or AISSAT-1, will be an even smaller satellite which is built by the Space Flight Laboratory of the University of Toronto, Canada & will be used mainly for testing purposes though it will have a very less weight of about 7 Kg.
3. NLS 6.2 is a satellite built up by the University of Applied Sciences of Switzerland which will also be used as a testing satellite and would weigh only about a kilo. It can also be called the TISAT – 1.
STUDSAT
STUDSAT is an Indian Satellite developed by 7 great minds, the engineers from Karnataka. They have achieved a great feat by developing the country's first Pico – satellite which weighs merely a kilo. They have created a milestone by doing this and by giving inspiration to aspiring students in the field of Space Technology.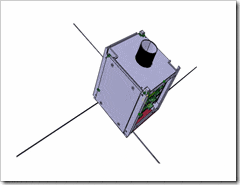 STUDSAT will only be used for testing as it is very space by establishing a link between the Satellite and the ground receiving stations. It will also used to capture images of the earths surface.
I feel proud as an Indian today, not for launching 3 foreign satellites from SDSC but for the students who built up the Pico – Satellite STUDSAT. Kudos to them!
Do you feel the same for the students who built up the country's first Pico – Satellite ? Share your views with us via comments!