Are you a Movie Buff ? If no, then are a geek ? If any of the two questions answer is Yes!, then you could afford to have a smile. Because it's time when technology is used to its potential. Previously we all used to watch movies on DVD's. The most popular for movie DVD's being Moser Baer in India. But watching movies on DVD's seems old & its no longer the 21st century practice.
Also, for people who don't use their DVD ROMs often & as a result have found it in a "non reading" state; here is the solution. USB's are used in almost every household today due to its low-cost price.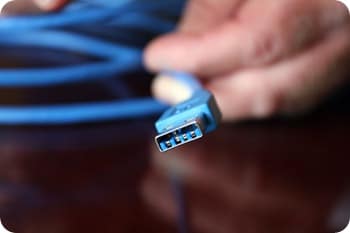 <Image Credit>
So, to add up to that stat, Moser Baer has officially announced that it would be launching new USB drives pre loaded with the latest flicks. The icing on the cake being, the data in the USB is not write protected & could be erased off completely for normal storage of data.
Here it costs around 250/- for a quality 4 GB Pen drive. But the cost for these preloaded USB's would be around 850 rupees. Obviously, the cost for a package of Movies + USB Drive is on the higher side as Moser Baer is a reputed company. Rather, the 1500 rupees laptop sounds cheaper when compared with this package. I'm assuming it would be 2 GB/4 GB from the statement given out by Moser Baer.
This launch will be followed by more new exciting offerings in higher end 8 GB and 16 GB drives shortly
For people who could afford that much for a movie cum USB drive, it's a great offer. For a common man the cost sounds much on the higher side. Also, we still don't know which company's pen drive it would be ?
Whether it would be Transcend, Kingston, Seagate OR Moser Baer itself. I feel it would be the last one for sure, as they are masters in marketing their products & they have managed to build up a huge amount of trust of the masses.

– via OneIndia.in
Would you give a try to the preloaded movies on USB's ? Is the cost price fixed by Moser Baer fair enough ?