YouTube always brings something special in it. This April it changed the video player design which made it look more Elegant. Also adding lot of useful features in the video page itself. Then it came with Leanback feature which allows us to see videos on YouTube just like you are watching TV. During the FIFA WC they added a small football icon which used to produce Vuvuzela sound to get the feel of the Football fever in Africa. This time it comes up with an Easter Egg surprise which is actually a hidden function, maybe they are testing it out. This enables us to play the Snake Game, famous in Mobile phones while watching a YouTube video.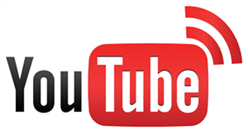 To play the Snake game while watching a video, you need to just keep the left key on the keyboard pressed and in about 3-4 seconds the snake will appear and you can continue to play. Make sure that there is no pause/resume button so you can't change tabs else the snake will dash the wall of the video. Check the below image to see how the snake game really appears.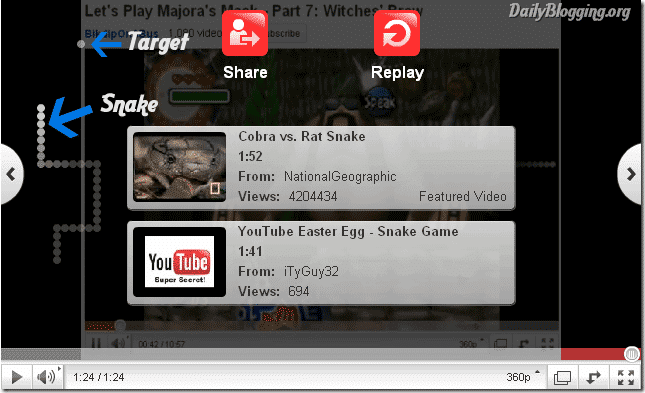 Important points to be noted to play the Snake game
You can continue playing even after the video finishes
The Snake Game can be played on the videos present in all the sections of YouTube & not just the gaming section.
You just need to press the Left key. No need to press the Top + Left key
Make sure the video is on the new Video player. Video's with Annotations use the old version of the player. (You can easily identify the new version by just hovering upon the progress bar and it displays the entire bar.)
Below is a video footage of the guy who discovered the Snake game on YouTube first,
The above video was first spotted and written upon it by TheNextWeb (TNW).
If you have tried the Snake game then share your views on it, else try it then share it using the comments section!