This is Guest Post by Praveen, who is associated with a web hosts company which has very good hosting reviews. If you also want to Contribute with a guest post, then visit our 'Become A DailyBlogger' page.
iPhone in the Indian mobile market has to be accepted as a failure when compared to how big they made in the US market and rest of the world.
Those who are watching closely the US market and are carried away by the trend in the US market may think as a humbug, but the fact that the Apple sellers and marketers in India has to agree is that in the Indian mobile market, Apple did not make this as big and still the same old phones dominate.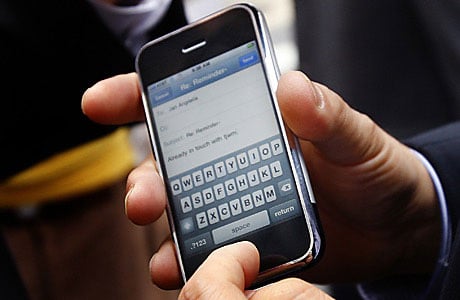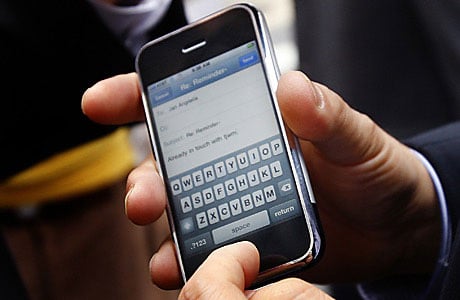 Some of the identified reasons for this kind of poor sales in India are discussed below:
#1
Lack of Countrywide support
While there is a number of Mac service center across India, the service they render is only for all other devices of Apple other than iPhones. This is very hard to find a service center for iPhone in India, and Apple still has not learnt the trick of the trade in India that Indian customers are prone to choosing electronics and electrical items that have very good service centers and technical support.
This is the reason why Nokia dominates the Indian mobile market!
#2
Unsubsidized Handsets
Well Indians are one of the intelligent consumers in the world, that they very well know that unlike in the US and other markets around the world, iPhone do not come with a subsidy.
They are usually as a part of some kinds of plan with Airtel and Vodafone,while you find that both of them do not give you any reduction on the price for being on a two-year contract with them, which of course, in the end you will find yourself paying more than US customers for the very same iPhone.
The cost of iPhone 3G from Airtel is around INR 31, 000, while that of many other phones, which are considered the competitors like Nokia N8, is only INR 25, 000 and you can buy them from the Nokia shop and choose your plan. Which one will you prefer to choose?
#3
No User data services
Yet another point to be noted with iPhone is that many of the services that they offer is of going to be of no use in a country, where now only services like 3G connectivity is picking up in the market. The layman is learning what these services can do for them, besides an increase in the speed of the internet services.
So iPhone is much more futuristic that what the mobile carriers can provide you with and this raises a question of how much is the money worth being spent.
#4
Skeptical Consumerism
Indian consumers are slow in picking up some new concept, and even the generation of this day and that of tomorrow are not open minded in accepting the concept of iPhone, and still prefer the traditional phones that they had been purchasing.
Moreover, there is a tough competition of another new concept being introduced at the same time,which is from a much more reliable resource Google's Android.
#5
The cost factor
India is self sufficient, but other than the booming IT market, rest of the Indians is not as rich enough to spend a fortune on iPhone. Rather they would think of different investing options.
So what's your opinion on poor iPhone sales in India ?