Finally the Weekends have arrived & in India it's the festival of Holi tomorrow. So Happy Holi to all my friends here. Play safe, don't waste loads of water & most importantly don't force anyone who isn't willing to play Holi.
Don't try and read the title again, because you seriously read it right the first time around. Hostable offers you 3 Years Unlimited Hosting for just 0.99$, that comes to 0.33$ per year. So, all you Internet geeks and writers who wish to host your own Website or a blog can give this offer a serious look in.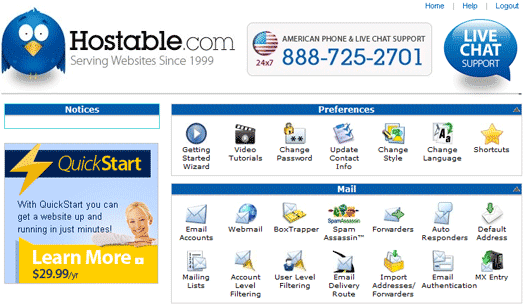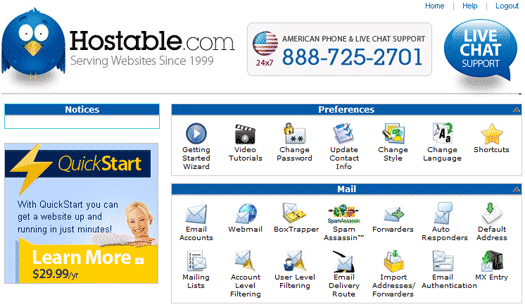 Well Hostable says it's a free offer, but all know it's a pretty well know Marketing trick to add the word "FREE" on the main page & include some charges later on. But I don't care if I'm getting a package of 3 Years Unlimited Hosting with the latest CPanel & PHP version for just 0.99$. Yes, when you see low costs/discounts a Question arises in your mind, Why they are offering it at such low rates. The next section of this post answers your question.
History of Hostable & Reasons to Choose it
Before starting it, I would like to mention that neither I'm an affiliate of Hostable nor this is a Paid Review. I'm sharing it with you since I bought it yesterday night & I found the service pretty reliable.
Brinkster Communications Ltd. owns Hostable.
Brinkster is around from 1999 & is pretty trustworthy.
Hostable.com was registered in the year 2002.
The amount is pretty less. So no harm in giving it a try.
I myself have bought and tested it. [HTML & CSS Test, WP Test]
Features of Hostable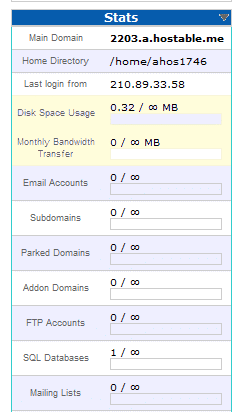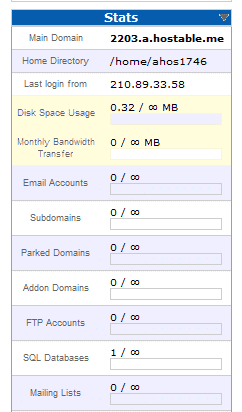 Unlimited Space
Unlimited Bandwidth
Unlimited Addon/Parked/Sub-Domains
Unlimited SQL Databases
Unlimited Mailing Lists, Email & FTP Accounts.
It's CPanel uses a 256-bit SSL Encryption.
SiteLock – Basic Included in the Package.
So go and give Hostable a try. I would recommend you to use PayPal rather than using your Credit Card (CC) for payment.
If you liked this offer, then you can Subscribe to Our RSS Feeds / Daily Updates.
Would you go and give Hostable's Unlimited Offer a try ?