Hi readers, I'm back with another set of weekly round-ups at the start of this hopefully wonderful week. This past week we got approved on BSA (BuySellAds.com). So, if you're impressed with our traffic stats & want to promote your products/sites then you can advertise with us.
Past week we have also added the 'Top Commentators Widget' which will display top 5 commentators every month. I tried to post some more articles as the past week had a lot of buzz in it. Hope you liked them. Without wasting much time lets come to the round-up.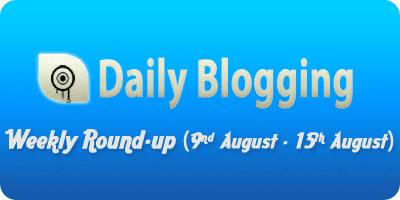 Weekly Round-up:–

HowTo
Technology
News
WordPress
Social Media
Telecom
Thanks to all readers & Commentators for supporting me. Also, to the sharers on Twitter & Facebook too; thanks for the share love. Keep supporting with your share love.
Need a specific tutorial which could help solve your problem ? Tell us what you want & I will try to find a solution to solve your problem out!