As bloggers, we are used to seeing spam comments in our WordPress Dashboard daily. But should we keep on checking each and every comment ? Obviously not.
When WordPress offers  such a wide range of SPAM Plugins, then why you need to worry about it. Today, I will be listing out 7 Antispam WordPress Plugins to protect your Blog against Spam Comments.
I won't be including Akismet as I've already listed it in  the Top 10 WordPress Plugins list.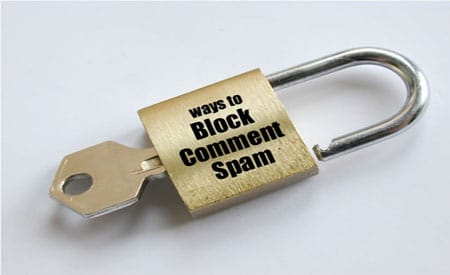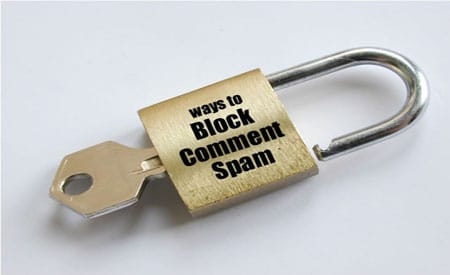 1.

Conditional CAPTCHA
This is the plugin I've been rooting for a long time now. It does it's job so well that anyone would love it. One needs to install Conditional CAPTCHA plugin alongside Akismet. It's stats shows that, it has discarded 50,000+ SPAM Comments on DailyBlogging.
It's working is pretty similar to Akismet. It first checks whether the comment contains links, spam words, etc. If the comment contains all of that, then it adds a small CAPTCHA.
If the comment maker passes the CAPTCHA, then it won't display the CAPTCHA, the next time the same person makes a comment. (LINK)
2.

Growmap Anti Spambot Plugin
I've seen this plugin on many blogs. But since Conditional CAPTCHA works well for me, I don't use this. What it does is, it adds a small checkbox in the comments field. It will allow you to hit the Submit button only if you check that box.
If you don't check it, it will display an error in the form of a pop-up. It is developed by Andy Bailey, who is also the developer of the CommentLuv Plugin. (LINK)
3.

Math Comment Spam Protection
Humans know basic Maths. This plugin is built keeping that thing in mind. Once it is activated, it displays small maths problems. Eg : 5+8 = ?.
It creates a Custom Comment Field just below the URL field. You've to just fill the answer in that input field. (LINK)
4.

Peter's Custom Anti-Spam
What impresses me about this plugin is the way it works. It displays proper English words rather than just some random letters. That makes it pretty similar to reCaptcha. But unlike reCaptcha it's very light-weight.
It also has an Auto-generated audio for visually challenged users. (LINK)
5.

Comment E-Mail Verification
This plugin works on the traditional method of Confirmation via Emails. When a user posts a comment, it sends a Verification mail. Once the user verifies the comment by hitting the verification link in the mail, his comment is approved & posted.
The advantage here is, that the verification has to be done only once per user. (LINK)
6.

SI CAPTCHA Anti-Spam
SI CAPTCHA is a proper CAPTCHA plugin. It adds CAPTCHA to the comment form as well as on the Registration Page to disallow bots from commenting/registering. Similar to Peter's Custom Anti-Spam plugin, it has an Audio Verification.
The letters in the CAPTCHA are randomly arranged. More importantly, it's widely used in the Blogosphere mainly because of the customization it offers at the backend. (LINK)
7.

NoSpamNX
Another light-weight Anti-Spam plugin. It does not require JavaScript, Cookies or Sessions. The feature of NoSpamNX is that, it recognizes Spambots by adding additional form fields to the Comment form (which is Invisible to Humans).
It also comes with a Global Blacklist wherein you can enter common Spam-phrases. (LINK)
Almost all the above Antispam WordPress Plugins are Compatible with WordPress 3.1. Choose the best one of the above for your blog.
Have I forgotten an Important Anti-Spam Plugin ? Are you using any of these plugins or just satisfied with Akismet ??