This is a Guest Post from John Brook, who writes about business supplies at Office Kitten, a specialist in office stationery and furniture. If you would like to write for us then you can contact me using the Contact form.
For many people, the stress of daily life can sometimes be overwhelming. Between work, family, financial pressure and other factors, it's no wonder why stress and anxiety have become so common amongst society.
Fortunately, learning to how de-stress is not difficult at all, and often takes no more than a short amount of time and some willpower.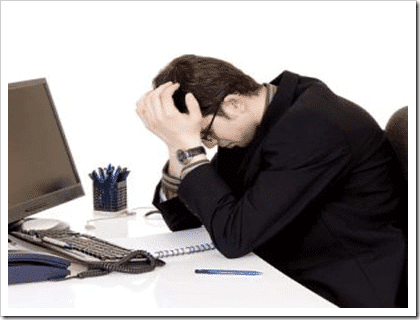 [Image Credit]
While many people feel the most of their stress while they are actually at work, it is not uncommon for people to carry this stress home with them at the end of the day.
The following are 10 ways to de-stress when you're working under pressure.
1.
Prepare for the Next Day
One of the biggest issues that many people have during a typical work day is lack of preparation. More often than not, people arrive at work in the morning unprepared for the day, and spend a good deal of the morning just trying to catch up with work that needs to be done.
By preparing for the next day of work at the end of each work day, you can ensure that each morning starts off with a calm, collected you.
2.
Learn how to "Leave" Work
While just about everyone leaves the office at the end of the day, not everyone actually leaves the office behind.
Learning how to go home and actually enjoy being at home is one of the most important ways to de-stress, and can make a huge difference in just a short period of time.
3.
Take Five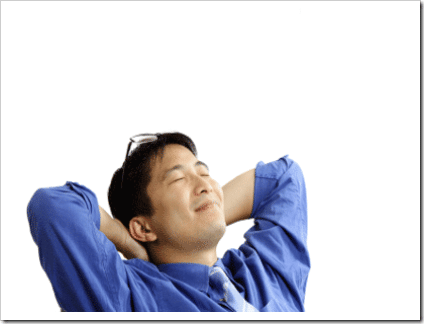 [Image Credit]
If you find yourself with a spare five minutes on your hand, take the time to close your eyes and take ten deep breathes.
Most people don't realize how effective this strategy can actually be in terms of negating stress, yet it helps thousands of professionals around the world take a pause from their day.
4.
Don't Stay Late
Many people like to blur the lines when it comes to when they end their workday. While sometimes it's necessary to stick around in order to get things done, doing so on a regular basis is simply not a healthy way to work.
Leave the office on time as often as possible, reserving working late only for when it is necessary.
5.
Savor Your Commute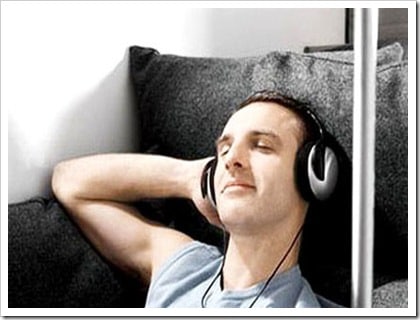 [Image Credit]
For those who have a long commute to work, this can be a perfect time to do some growing. Long commutes are ideal for listening to music, audio books or news; all of which are excellent methods for eliminating stress from your workday.
6.
Don't Be So Serious
While there is a time and place for being serious, laughing throughout the day can have quite an impact on your psyche.
Don't be afraid to crack a joke or two with your coworkers, and remember that a little break throughout the day is necessary in order to maintain a healthy working lifestyle.
7.
Get Some Exercise
Getting a good deal of exercise on a daily basis is one of the most important things you can do if you're interested in lowering your stress levels.
In general, one should strive for 20-40 minutes of cardiovascular activity at least five times per week.
8.
Learn how to Meditate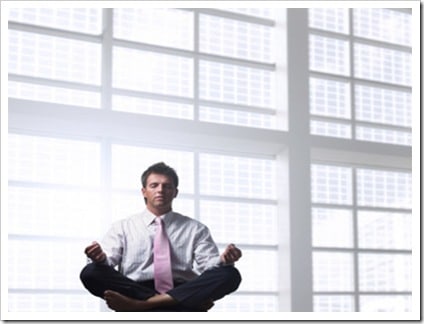 [Image Credit]
Meditation is quickly becoming extremely popular amongst those who are looking to lower their stress levels. Learning how to meditate can be done quickly, and is an excellent skill to retain in order to keep your stress as low as possible.
A simple ten minute meditation after work each night can help you to shut off your workday and enjoy life outside of the office.
9.
Don't Procrastinate
As much as you can help it, try your best not to procrastinate throughout the day. The more you can focus and get your work done in the moment, the less you will have to worry about later in the day.
Procrastination is one of the biggest issues in the workplace, and many people find that when they finally sit down and get done everything they need to do, they feel far more calm in the long run.
10.
Nourish a Hobby
In today's busy world, people tend to neglect the things that they actually enjoy doing simply because they need to finish the work for their career.
Nourishing a hobby is without a doubt one of the best ways to take a break from workaday life, and inevitably lead to a more enjoyable existence. If you don't already have a hobby, choose one that is easy and inexpensive to enter into.
Have you got more effective points to add up to this list which would really help a person de-stress while working.