It is a redundant question!
Anyone who has something going on the internet knows at least 10 reasons why run a blog.
Here I listed a few of my thoughts. Check them and let me know if they match your REASONS for blogging.
Importance of blogging for any website
The primary purpose of any website is to get some online exposure.
And last year, I came across 10-15 websites with some decent purpose but did not get any exposure.
The most common reason on all those sites is – THOSE WEBSITES DIN'T HAVE A BLOG!
For instance, check this out!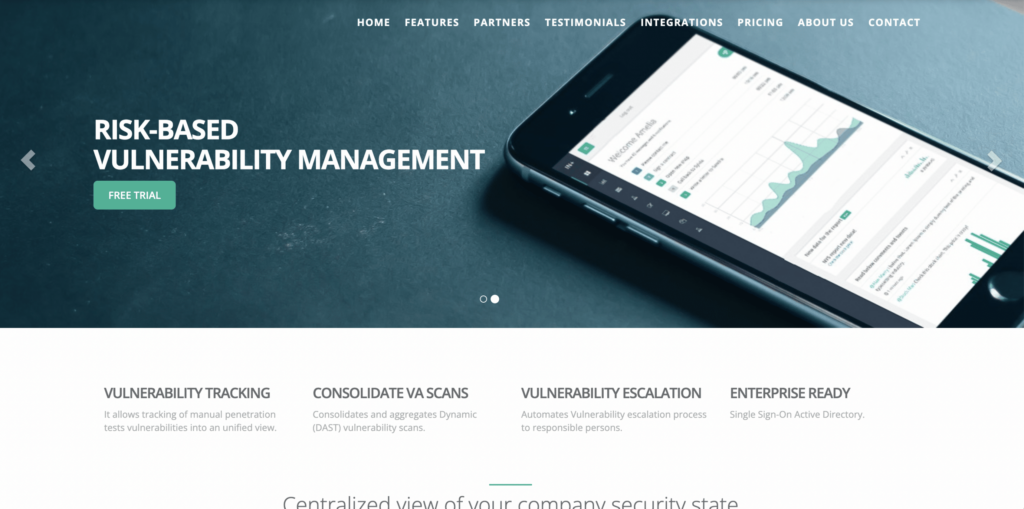 This website is a SAAS application on Security and Vulnerability Tracking.
Though the product is unique, the mother niche is popular with many possible topics.
Googlebot has advanced quite a lot. It is constantly figuring out ways to optimize its crawl budget. And this resulted in static websites with no updates don't get crawled that often.
So, you are not just missing traffic via blog posts but also your website is just staying dead if you are not BLOGGING.
For Google or Bing to notice you as an active online entity, let them know you are alive. The best way to do that is BLOGGING.
Importance of blogging for businesses
Attracting new clients and keeping the existing clients happy is a primary goal for any business.
Blogging helps you do that from numerous angles.
It lets you build a process to reach out to target traffic and gradually convert them to leads. Many funnel models are based on this concept.
As for retaining, most businesses are actively improving to keep their customers happy. If customers can get some information on how much you are doing to keep them happy, they usually stay back.
And blogging is an effective way to do that.
Branding is another way to keep clients using your product or business with pride. And the internet is full of guides on how blogging is the cheapest way to build a brand.
Trust is another thing that every business should worry about in the long run. Sharing growth stories, customer stories, helpful case studies, and giving away valuable guides on your blog can help a brand build trust.
Benefits of blogging for Marketing
Blogging in itself is a kind of marketing tool. We all are aware of that.
However, most of us can't see blogging as part of the most common types of marketing models or tools. (at least I didn't till last year.)
Inbound,
Social Media,
Influencer Marketing …….
If we keep on listing them, there are over 20 popular terms associated with marketing.
Blogging, as we know, improves organic traffic from Google or BING search engines. And that traffic is the root source of traffic or raw customer base.
If you wonder how blogging is the key to all these types of marketing, here are a few case studies you could go through.
1. Blogging as a part of Influencer Marketing
2. Blogging as part of Inbound Marketing
3. Social Media Marketing And Blogging Are Connected
Blogging Is SEO (Or the SEO's Best Friend)
Blogging is essential for SEO!
I think this is the part that every reader knows.
But, I say
SEO is blogging
Blogging is SEO.
A good blogger would agree with this.
SEO has many definitions.
And here I am adding one more!
It is a complex process if you want it to be complex. It is a simple process if you want it to be simple.
I know that sounds more like a motivational quote! But it is how I see SEO.
If you see it from a complex lens, there are things like
Getting backlinks,
Keyword Research
Improving rankings,
ways to use ahrefs to do competitor research,
on-page SEO factors and more.
But if you want to see it from a simple lens as I do, it is just BLOGGING.
When you know what you are blogging about, it is that EASY.
Build Backlinks With Blogging
Backlinks are easy when you are ranking for topics that provide information (what is, how to topics)
If you know the niche, figuring out what and how topics in the niche are easy.
Loot your Competitor With Blogging
Competitor Research: If you are blogging, you are constantly researching. Instead of digging in on competitors' keywords, as a blogger, you would find topics and sub-topics of your competitors when you are blogging.
Based on my experience, SEO moved away from keywords in 2019. It is now all about TOPIC Research.
For instance, while writing this blog post, I stumbled upon topics like
1. Important aspects of blogging
2. Types of direct marketing
3. Blogging and Branding – A Marriage Made On WEB
Steal Topics and Keywords by Blogging
Keyword Research: As I said earlier, this is an old concept.
Thanks to Inflation, everyone can now afford $99 for a month and steal keywords using Ahrefs.
I am not saying this won't work. It won't work effectively as these are times for LSIs and topical research.
If you are Blogger in your niche, you are well aware of LSIs, and even if not, you will use them without knowing them.
As for topical research or keyword research, you can pick them up when you read competitor articles.
Note: When I say blogging, it is not some articles written by a writer hired on Upwork or Fiverr, EVEN IF THAT WRITER IS THE BEST!