[ad#info]
Couple of days ago I had posted that Digg closed its registrations as Digg V4 is coming soon enough. For current Digg users they have provided an opportunity to preview Digg V4. This will enable the current Digg users to give a feedback to Digg to improve on its latest Alpha release.So, today I will be giving out the maximum Invites a Digg V4 user has i.e. 5.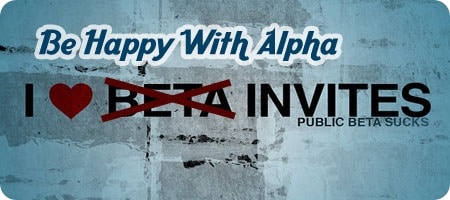 HowTo get a Digg V4 Alpha Invite
I'm putting out a few simple steps which you must follow to get a Digg V4 Alpha Invite.
ReTweet this post using the link given aside – http://clicktotweet.com/S92nK
Follow me on Twitter @tospost
Like our Facebook Fan Page @DailyBlogging
Comment along with the ReTweeted Status update link.
Please use genuine E-Mail ID's as I will be emailing the Invite link on the same email id.
I will follow back if your profile is good & well updated.
Do not modify the tweet structure which I have given using clicktotweet.
First come, first gain will be our policy. So grab this opportunity fast enough!
Have you tried out Digg V4 ? If yes, share your views with us. Those belonging to the No's follow the rules and grab the invite quickly!