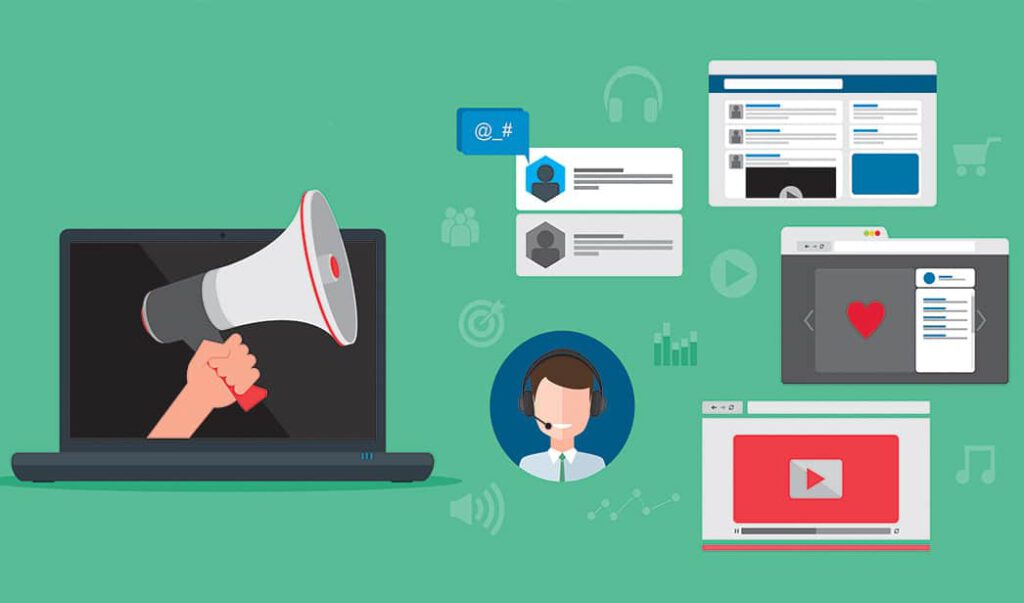 Humans remember only 30% of what they see. Making click-worthy ads is difficult in the online industry.
Native ads are said to look like the original content of an application or website so that it blends into the surrounding content, thus the term "Native".
Native ads are one of the types of advertisements found by the online advertising industry that builds consumer trust and value.
Native ads are one of the fast-growing formats in the market. Native ad spending will make up over 61% of the display spend.
It's been said that Native advertising excites everyone as it works, and it works well.
How?
In this guide, I'll go over everything you need to know about native advertising.
I've got you covered with the following topics:
Native advertising statistics
Global analysis of native advertising
Native advertising facts and trends
Native advertising Revenue statistics
Native advertising growth statistics
Let's dive into some fascinating facts of the Native advertising statistics
Fascinating Facts
The Click-through rate of native ads is 40 times more than classic display ads.
25% of the market will be moved to native advertising in the coming years.
80% of all the internet traffic is accounted for native video advertising by the end of 2020.
By 2021, Native advertising revenue will increase by 46%.
53% of consumers look at native ads more frequently than display ads.
You'll definitely love the list of stats given here.
Native advertising statistics
In 2019, US advertisers have spent around $44 billion on native ads.
According to eMarketer, advertisers will give almost two-thirds (61%) of the display budgets by the end of 2020.
70% of the people would like to know about the products from the content of the article rather than traditional ad methods.
The Click-through rate of native ads is 40 times more than classic display ads.
Native ads have 53% more views when compared to traditional advertising.
Native advertising consumer statistics
Almost 77% of the people did not interpret native ads as advertising.
Some people around 44% couldn't identify the sponsor of the ad they read.
43% of the respondents will lose trust when a trusted publisher features native ads for untrustworthy brands.
(visme)
Conversely, 41% of the respondents will gain trust when a trusted publisher features a trustworthy brand.
In a survey, 54 percent of the respondents have said that they felt deceived in the past by clicking on the ad.
"In business, trust is everything. If users feel that your native ad was deceptive, you are definitely doing something wrong."
For Example
One of the best examples is a New York Times native ad-based piece on Wendy's. It shows the execution of native ads optimally. This article is identified by 80% of the readers as Wendy's sponsored piece. And 50% of the readers started buying Wendy's products after reading the article.
Why?
Because Native advertising is the future of advertising and has a lot of value in the mobile app industry and internet ads sector. The article had a lot of valuable content and real insights.
Native advertising market and global industry analysis
25% of the market will be moved to native advertising in the coming years.
Globally the advertisers are predicted to move their marketing budgets from traditional ads to Native ads and content marketing in the next five years.
The global analysis revealed that Native advertising spend is expected to rise by 372% from 2020 to 2025.
According to the overall digital ad spend growth analysis, there is a rise in the native ad market from a global value of $85 billion in 2020 to $402 billion in 2025.
In 2020, North America has the highest market with investments of $31.7 billion in the world.
The investments include a native-style display, social native, and sponsorship. North America will have 37% of the global growth in native ads.
Native advertising facts
Publishers recommended to pitch native content directly to the client but not to their agency.
Publishing house success rates may vary. 60% of the business originated from the brand directly as reported from a National Women's publishing group.
Native advertising also has the potential to be discrete.
consumers do not want to get disrupted by ads and also do not want to get duped by any advertisement. They want to get exposed to clear, fair, and engaging advertisements.
Crafting Native ad content takes a lot of time and effort.
The process of crafting a native advertisement is very costly and involves a multistep process, rounds of review, and a long period of time.
Native advertising benchmarks and marketing trends
Native video advertising stats
By the end of 2020, 80% of all internet traffic is accounted for native video advertising.
Mark Zuckerberg, the founder of Facebook, has reported video as a trend just like mobile phones which had an influence on the company's growth.
In 2017, Facebook is an important factor for native advertising as it has accounted for more than half of the market to native advertising.
Live streaming is one of the formats which is attracting much interest at present. It is possible through a social platform like Instagram, Facebook, and Twitter. Video advertising is considered as one of the most effective formats of native ads because of which video advertising is growing rapidly.
Native ads ROI
Given the impact and strong ROI of native ads, Facebook offers some options to use native ads on its audience network for the advertisers.
According to Facebook, Audience Network impressions are over 86% which comes from native ads.
Companies can target the users according to their interests, and Facebook's Audience Network allows them to target the users. The success rate and revenue of several mobile applications have increased using Facebook's native advertising.
For Example:
Gametion, the mobile game application has increased its ad revenue using native ads by 40%.
Native advertising revenue statistics
Considering the rise of revenue diversification, native display ad spend will grow to $52.75 billion by the end of 2020.
According to an eMarketer report, US advertisers spent $43.90 billion for native display ads in 2019 with a 24.6% growth every year.
According to eMarketer, it is interesting to know that the share of native ads on social media has declined from 76.6% in 2018 to 73.5% in 2020.
By 2021, Native advertising revenue will increase by 46%.
Native advertising growth statistics
Retargeting ads get 76% more clicks when compared to regular display ads.
Retargeting and effective targeting is the main factors of the native advertising success rate. In 2020, Retargeting is getting more recognition, as people will return when interested in the product or service provided by the brand.
90% of the young audience of the internet are from GenZ, Millennials, and GenX
According to Time Inc. study, Millennials, GenX, and GenZ consumers trust branded content more than traditional ads. GenZ is more open to custom content when compared with traditional ads. The survey has included about 17,000 young individuals. Brands with some creative effort are preferred by 93% of the audience.
Native ads vs Other Ad platforms
Native ads registered 18% of lift in purchase intent when compared to banner ads.
Native ads have 25% more respondents seeing in-stream native ad placements more than banner ads. Native ads are more noticeable.
Native ads have a 9 percent lift for brand affinity when compared to banner ads.
32% of the Native ads are shareable than display ads which are 19 percent.
53% of consumers look at native ads more frequently than display ads.
According to the report, native ads have more purchase intent as the placement, added value and non-intrusiveness is the biggest reason behind it.
For example:
Here we can look at this image of a well-executed native ad.
This ad shows a better place to eat Chinese food when people looking for such a place online. They tend to click and see "Kungfu Chicken".
People tend to share ads with family and friends as native ads provide some value. In a survey, some people said that 32% of people would like to share native ads when compared to 19% of banner ads. Native ads can help you to sell yourself by adding more details and value.
Content marketing vs native marketing
The content marketing goal is to increase sales by influencing the customer. The strategy is creating and distributing relevant, valuable, and attractive content.
Native advertising's goal is to sync the piece of content into the environment with brand objectives.
In other words, we can say that native advertising is like a date, and content marketing is like an engagement.
So native advertising is a chance to impress. A perfect restaurant, candlelight, nice wine, and getting dressed up is chosen only to seduce the consumer.
But Content marketing has a much wider range and not limited to just one technique. It has a series of tools to build a long term relationship with customers.
For Example, you may include publishing the guest author's articles on the blog with infographics, case studies, and video interviews.
Native advertising examples
Guinness Beer
Native Advertising, Why it is the Next Big Thing for Marketing?
Here's a native advertising working example that the beer company Guinness created.
The idea provides the information on oysters using the same ad space tp seel Guinness Beer.
The ad shows that the oysters would be better if enjoyed with the exact kind of beer that is shown in the frame.
Dell Computers
Here's another native advertising example along the same lines, this time from Dell.
The title is suggestive of an article about today's changing workplace. It is a clever example to sell the product with relevant content. It is definitely conceivable that Dell's target customer could find the native ad's content to purchase a Dell computer.