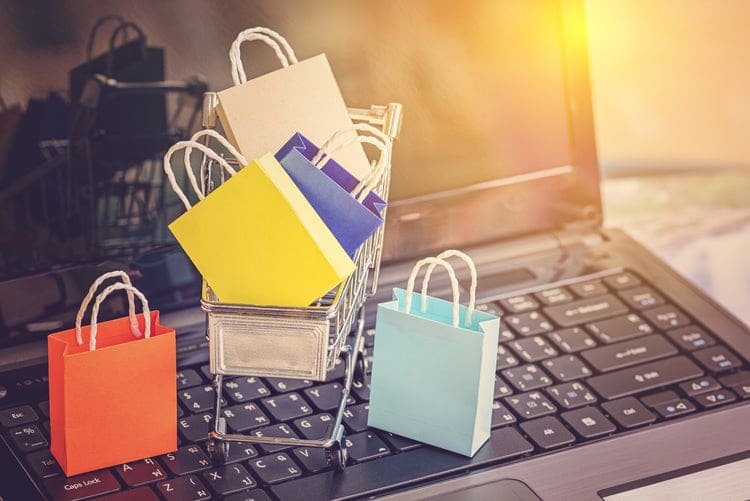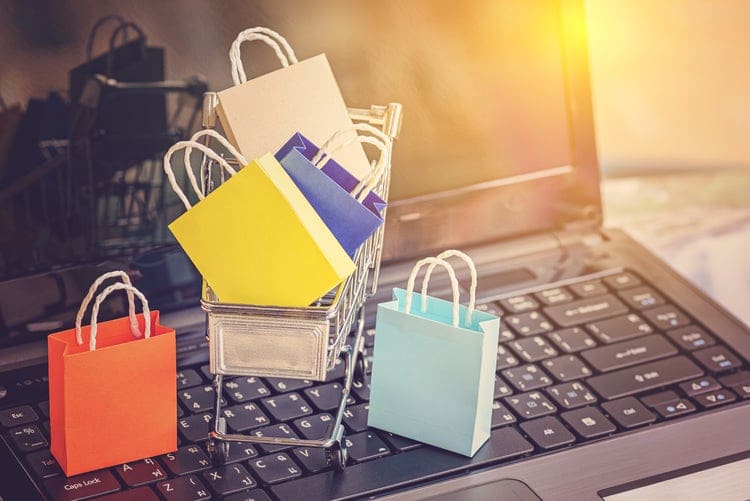 The first online purchase was made just over 25 years ago(1994).
Sounds interesting, right?
From then!
Shopping online has become a common practice among people around the world.
Online shopping has now become a multibillion-dollar industry.
The perks that have shifted people to online shopping are:
Shopping from your bed,
The option of next-day delivery,
Access to more product information, and
Personalized shopping experience.
Increase in online purchases is due to:
The increased use of smartphones,
Social media,
Transformative technology, and
Online marketplaces.
If you have ever wondered about online shopping and its whereabouts, here are some leading factors you should know.
Let's jump right in.
Ecommerce
How many people globally shop online?
In 2019, It is estimated that 1.8 billion people in the world purchase goods online.
Over 2.14 billion people worldwide are expected to purchase services and goods online by 2021.
(oberlo)
Globally, 43% of internet users research products online using social networks.
28% of the people say that they came to know about the brands via ads in social media.
(statista)
What percentage of people have access to the internet?
4.57 billion people were active users of the internet in April 2020.
59% of the global population was the active users of the internet. China, India, and the USA ranked ahead in terms of internet users. In other words, 6 out of every 10 people are internet users in the world.
(statista)
87% of the population in the US are active internet users.
The total online audience accounted for over 288 million internet users in January 2020. And 246.3 million people are mobile internet users in the United States.
(statista)
What percentage of people who have access to internet shop online?
In the US, 80% of internet users have made at least one purchase online.
The number of active online shoppers is about 10% of active internet users with a user base of 500 million.
(entrackr)
How many Americans shop online?
In 2019, 69% of Americans have shopped online and 25% of people in America shop online at least once in a month.
According to GeekWire, 42% of the US population purchase their groceries online which increased from 22%.
59.6% of the US internet users who shop online are aged 18 to 29 years.
(geekwire)
How many Europeans shop online?
57% of European consumers bought goods or services online.
One in three European consumers is spending money on virtual experiences.
In 2019, the European online market revenue has reached $281.5 billion.
By the end of 2020, eCommerce revenue is expected to reach $391,841 million.
(statista)
How many Australians shop online?
80.8% of the people in Australia are shopping online.
One out of every ten items will be purchased outside eCommerce stores. Online shoppers in Australia were around 20 million in 2019. By 2021, the expected eCommerce market could rise up to 85.2% and the number of people will reach 22 million.
eCommerce market revenue is projected to reach $25,756 million by the end of 2020.
(webalive)
Device Usage Statistics
How many of them use mobile to shop online?
Mobile eCommerce sales in 2021 are expected to be around 54% of total eCommerce sales.
In 2019, mobile eCommerce sales were around 48% of the total eCommerce sales. It was around 50.13% in 2020. Mobile eCommerce sales are expected to reach $2.91 trillion by the end of 2020.
(oberlo)
How many of them use the desktop to shop online?
eCommerce sales on Desktop were around 47% in 2020.
Desktop eCommerce sales in 2019 were around 44%. Desktop traffic was less when compared to Mobile eCommerce sales. Tablet eCommerce sales in 2020 were around 2.81%.
Global Retail Market
What percentage of global retail is from online shopping?
Global retail sales of eCommerce are expected to be 22% by 2023.
eCommerce has made 14.1% of the global retails sales in 2019.
The global retail market of eCommerce is expected to get doubled to $6.5 trillion by 2023.
By the end of the year 2020, eCommerce retail sales will be around $4.2 trillion which makes up 16% of total sales.
(shopify)
What percentage of the USA retail industry is from online shopping?
eCommerce retail sales will climb by 18% to reach $710 billion with 14.5% of total US retail sales by the end of 2020.
US eCommerce retail sales were 14.9% with $602 billion in 2019, which is 16% of the total retail sales of the year.
(digitalcommerce360) (techcrunch)
Modes of payment of online shoppers
What percentage of digital shoppers use digital wallets?
By the end of 2020, consumers who make digital or mobile wallet payments will be around $1 billion.
22% of in-store purchases were conducted using mobile or digital wallets in 2019.
Digital or mobile wallet payments accounted for 41.8% of online transactions in the world.
The highest market share of online wallets in the world is the Asia Pacific
With 58% of eCommerce payments.
(statista)
What percentage of digital shoppers use credit or debit cards?
In 2019, it is cited that 82% of online shoppers prefer credit or debit card payment while making online purchases.
(statista)
In terms of value, credit cards were ahead at more than $10 billion compared with slightly less than $8 billion for debit cards.
It was found that 32 percent of respondents in the US, most frequently used a debit card to pay for online purchases.
According to the payment method statistics, credit cards represent 23% and debit cards with 28% of all the payments.
Debit card account for 30% and credit card accounts for 25% of all the in-person transactions.
What platform do they use
What percentage of digital shoppers use search engines?
64% of digital shoppers use search engines for information on the product.
In-store experiences of the customers are transforming digitally. 42% of shoppers search online for information when they are in-store.
87% of shoppers begin product searches on digital channels in 2018.
What percentage of shoppers use voice search?
Voice assistance is used by 72% of the people in the US to help them research products in 2019.
More than one-quarter of the online population in the world is using a voice search feature on the mobile.
Around 20% of voice search queries are triggered while purchasing.
What percentage of shoppers directly go to some popular online shopping site?
Almost one-third of the shoppers head to the retailer's own site or application.
Direct to consumer (DTC) brand marketing has been increasing. More consumers started to buy directly from the manufacturer as it has become easier to connect. 78% of DTC brands increased their marketing budget when compared to 60% of traditional retailers.
Top online shopping stores
Online shopping on amazon
Amazon has made $75.5 billion in the first quarter sales revenue of 2020.
More than 197 million people around the world visit Amazon.com every month.
9 out of 10 consumers check the price of products in Amazon.
Amazon shipped more than 5 billion items worldwide.
Amazon sells more than 12 million products online.
Online shopping on eBay
Around 182 million people in the world visit eBay for online shopping every month. Users of eBay increased by 4% when compared to last year.
35% of US mobile users use the eBay app.
71% of eBay purchases are shipped for free. (oberlo)
In 2019, eBay generated more than $10 billion in revenue. (bigcommerce)
More than 70% of eBay's traffic comes from the US.
Online shopping on Rakuten
In 2018, the net revenue of Rakuten reached around 2 trillion US dollars.
Rakuten marks a 1 percent global eCommerce market share in 2019.
Rakuten has over 111 million users in the world in 2019.
(statista)
Online shopping on Ali Express
Daily visitors of Ali Express is over 20 million. It has over 150 million active buyers with 200 million monthly visits.
In 2019, Ali Express has accounted for $55 billion in revenue approximately. (techjury)