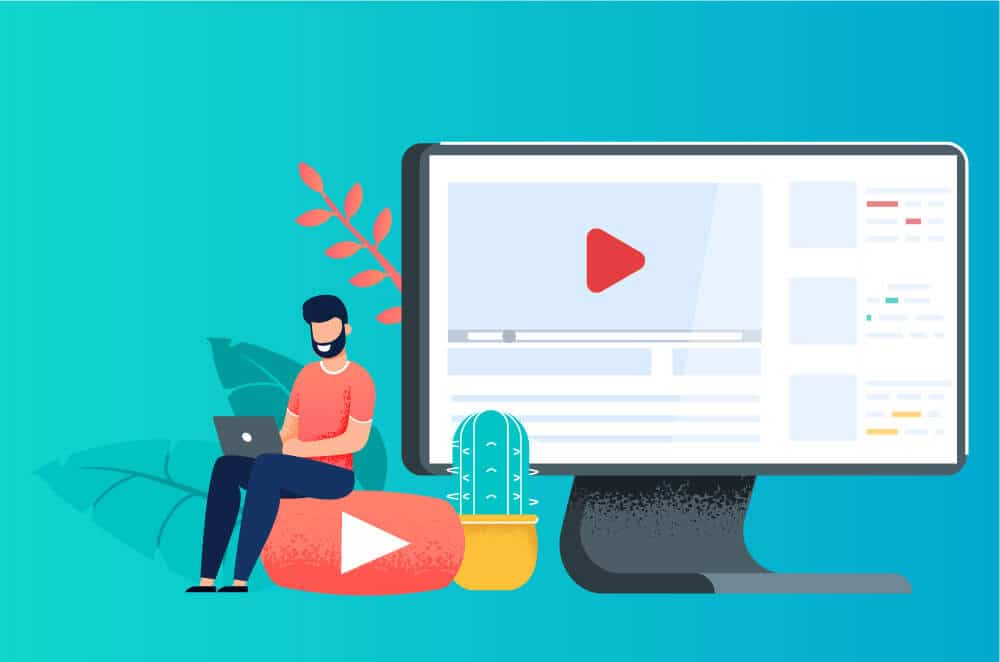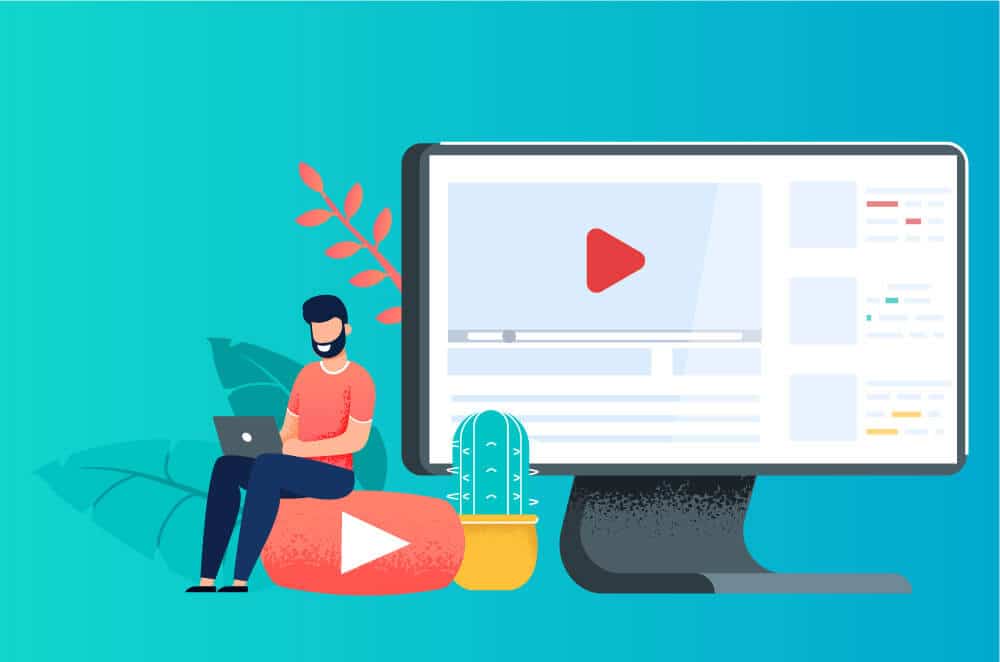 "Video is Now"
In 2020, video is one of the most effective elements in digital marketing strategy.
Videos when used correctly, promotes your product, entertain an extended network, educate your customers, and helps you tap into new audiences.
Here we go into some statistics of Video marketing.
1. Fascinating IMPORTANCE of Video in the Present Digital Marketing Scenario
Video has become accessible to everyone with internet access. YouTube is the second-largest search engine in the world and the largest social media platform. Videos play a key role in business outreach campaigns.
Video is the most memorable content with 43% when compared to images(36%) and text(18%).
According to the stats, 97% of the marketers claim that videos help consumers in understanding the product and services.
54% of the customers want to see videos from the brands they support.
According to Hubspot Research, 46% of the customers see the newsletters and 41% of the people are interested in social images. 81% of the customers have done business with a brand by watching the brand's video.
(Hubspot)
87% of businesses have started to use video content as a marketing tool.
According to Wyzowl, 92% of businesses feel that video marketing is an important part of the digital marketing strategy.
(wyzowl)
2. How many people watch videos daily?
In 2019, people spent around 84 minutes a day watching videos online.
Every day, 66% of US teens watch online videos. 6 out of 10 people would like to watch online videos than television.
(biteable)
58% of the customers first visit the brand's social media page for product videos than their website, an increase of 81% from last year.
24% of the customers are doing business with brands due to the ads posted on social media.
(Animoto)
55% of the people watch online videos every day.
Over half of the web users love video content. 78% of people watch online videos every week.
(omnikick)
It looks like social media users are responding to the video content, especially live video.
Let's dive into some stats.
1. Youtube Videos
2. Facebook Live and videos
3. Twitter Videos
4. Instagram Videos
Who uses video marketing mostly?
Video content is used by 87% of online marketers in digital marketing strategies.
35% of all the video spending is accounted for video ads. And some of the businesses trust that video marketing is an important part of their strategy. (forbes)
3. How companies use video content?
Embedding videos on landing pages can increase conversion rates by 80%. (forbes)
Marketers who use video ha 49% more revenue when compared to non-video users. (wordstream)
64% of consumers watch branded social video ads and make a purchase. (tubularinsights).
Some popular types of videos incorporated by marketers in their marketing strategies.
Live videos
Demo videos
Educational or explainer videos
Paid advertising videos
Testimonial videos
4. Why use video marketing and how effective is video marketing?
Marketing brands have a 31% success rate using video content.
Brands can strike the right emotional chord with their audience in a video. Video increases the marketing campaign's success rate. (appliedpsychology)
85% of internet users in the US watch online videos monthly.
People are watching more video content in recent times. 75 million people watch online videos every day in the US. (oberlo)
Video triggers an emotional response.
95% of a message can be retained by viewers when they watch a video, so video content is used vastly in digital marketing campaigns. (yansmedia)
1. Conversions and sales
2. What is the ROI of video marketing?
5. Video builds trust and easy to consume
57% of the customers say that video gave them more trust and confidence to purchase online. Video is a fantastic medium for building trust with customers.
91% of consumers aged between 18-34 trust customer reviews as much as they would trust a friend's recommendation. The influence of reviews with the trust-building power of video packs an enormous punch for business. (business2community)
1. Video helps SEO
Increasing your click-through rates: 157% of the increase in organic traffic can be seen by including a video on a webpage. (brightcove)
Lowering your bounce rates: People spend over twice the time on a page with video content than without. (wistia)
Creating quality backlinks: Higher the quality of the video content, the more likely you are to get backlinks. (moz)
2. Video in gaining brand awareness
76% of marketing professionals are planning to use video content to increase awareness of the brand. (thpcreates)
According to Optinmosnter, video marketers achieve a 54% increase in brand awareness and get 66% more qualified leads per year. (optinmonster)
3. Video in driving purchases
96% of consumers turn to videos to know more about the product or service. The power of video marketing is felt in driving the purchases. (oberlo)
4. Video in sales
72% of the marketers who use video believe that it has increased the conversion rate of the website while 64% of the marketers believe that it has led to an increase in sales. (campaignmonitor)
5. Types of videos that sell more
Testimonials or Review Video
6. What are the industry trends in video marketing?
7. Challenges of Using Video
Still, some marketers are not using video as a marketing channel.
They give the following reasons: