Recently Google officially declared the launch of Google TV. They are with an aim to provide users like us with a remote interface but with all the major web functions.
It's like this, You can access a site on the Google TV just like you do on a desktop.
For this the webmasters (in us) have to optimize their site's to make it compatible with Google TV's view.
Below are few important points which every webmaster must consider & do the necessary changes in case he/she is focusing on optimizing their blog for Google TV.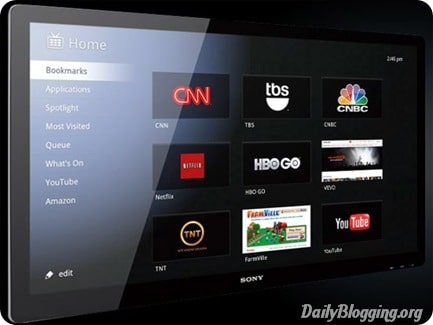 It's not compulsory for every site to be optimized at the moment, as the light of Google TV has not shadowed the desktop version of websites.
Making the site's Interface Visually Appealing


As you can see in the below image, it's Cartoon Network's Leanback version (CN Leanback). You can easily spot the changes between the leanback version and the Normal version of the site.
First and the foremost thing which must be followed is the typography; that includes the (all CSS/CSS3 properties) selection of fonts, it's sizes, color, letter-spacing, special effects like text-shadow,etc.
Choosing the right colors is very important when optimizing a site with the perspective of viewing it on Google TV. An hover effect which includes slowness i.e. transition in simple CSS. This will give the user a unique feeling.
Make use of Flash/jQuery/AJAX in the Entire site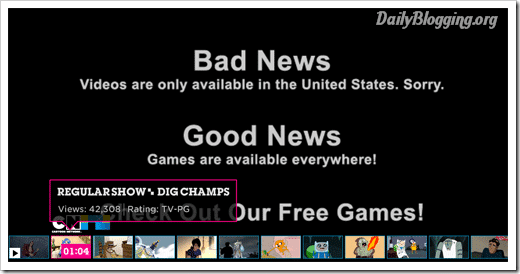 If you're a newbie then you can go for simple image sliders,rotators which are available on the net. But if you know a bit of coding, then go for a complete flash or jQuery site. Use AJAX wherever needed (mainly while changing the tabs, expanding content & pages)
This will ensure that the user need not move his fingers more often on the remote control, as the page will be updated easily by just moving the dock on the remote.
For more tips on how to design your sites for Google TV navigate to their help page.
Do you think Google TV will prove to be the desktop killer ??