Blogger one of the Google's finest products today have rolled out the Blogger Template Designer addition. This will give non-techies or newbies a great opportunity to redesign their blog, though lots of templates are available to fulfill this purpose, but a personal touch to a web-design is always essential. So I would say that it's a boon for bloggers who still prefer Blogger & yet haven't switched over to WordPress. It also provides a real-time preview of what changes you make using the given drop down options. So you can see whether it really suits your blog or not. This time it comes with some default set of templates which are already made by BlogSpot users.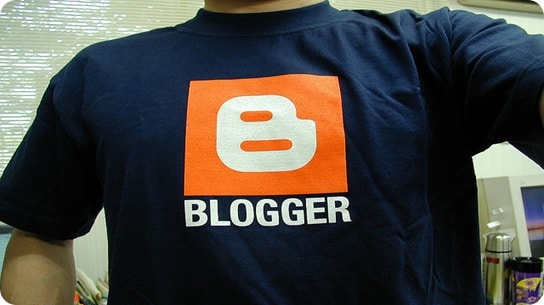 <Image Credit>
Blogger's Template Designer is divided into 4 sections viz. Templates, Background, Layout, Advanced. Sets look at them in detail with a screenshot of each section.
Choose your own Templates
As said earlier in the post, it comes out with 6 premade templates with different styles defined for each template. The default template which Blogger Template Designer provides also comes with 6 different styles, which means the template will remain the same, but there are color changes for each style along with the addition of abstract art.



Assign a Background to your template
This option allows you to assign a Background to the template you have chosen. It is moreover similar to the Styles option present in Templates, but it doesn't change the layout and the width of the content areas unlike the Styles function. It only changes the background along with the colors of the URL's to match the color of the background although you can again customize it according to your needs using the Advanced Section.



Select a Layout for your BlogSpot Blog
The Layout option allows you to select which type of layout/arrangement you want in your own blog, This is mainly used for arrangement of Widgets. In premade themes it's called, 2 – Column, 3 – Column themes. But now you can customize it right away according to your wish. This section also provides you to arrange your widgets by simple drag & drop method. The layout Option itself is divided into three more options viz. Body Layout, Footer Layout, Adjust Width. Body layout as mentioned, you can keep whatever you want. I would suggest a clean layout to make it easy for users to read. But you can surely fill up the footer area by using the Footer layout option and choosing the 3 widget footer. Also, you can adjust your content areas i.e. (Post area + Sidebar's) Width as well as sidebar's width separately. This makes the blog look wider and reduce whitespace in the form of background thereby increasing the reading area.



Advanced Option
The Advanced option allows you to change the typography of your blog which includes mainly font-family,font-size,font-weight & the color of not only your blog's text but allows you to assign separate set of properties of each of these elements to each section of your blog.



I have created a demo blog to show you a live link after designing it with the Template Designer.
–> DEMO LINK
Hope you enjoyed the post and will try to get your hand on the new Blogger's Template Designer. Give your opinion after trying it in the form of comments!