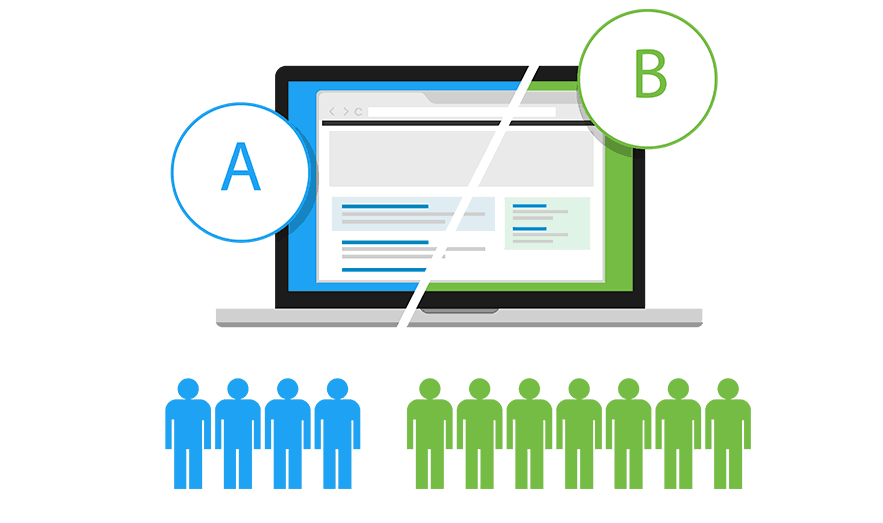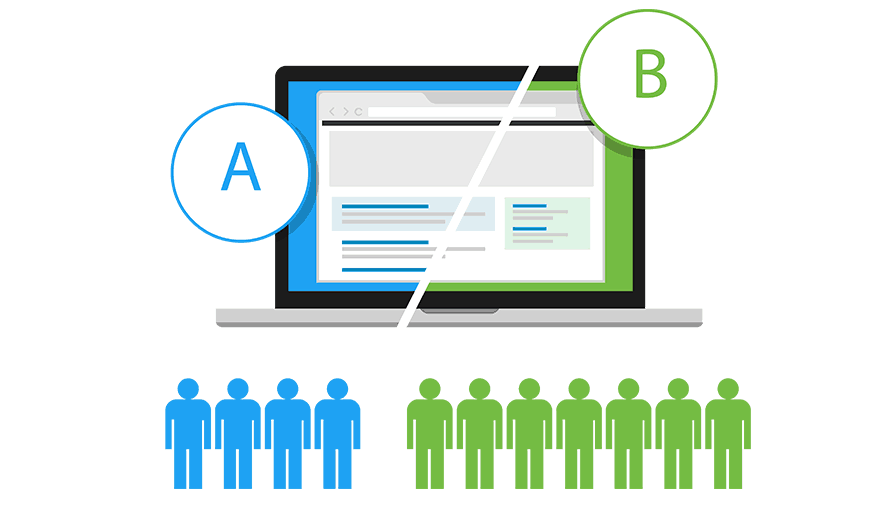 In fact, you have plenty of reasons to learn statistics.
A/B testing (also known as split testing) is an experiment where two or more variants of a webpage are shown to users at random, and analysis is used to determine the performance of the variants for a given conversion goal.
There is an exceptional content written on A/B testing statistics, but most of them are either very complex or overly simplistic.
Here's an easy and simple narration of A/B testing statistics.
Let's dive right in.
General A/B testing statistics
By 2025, the global A/B testing software market will generate around $1.08 billion.
In 2019, the A/B testing software market was worth $543 million as revealed by the QY Research's stats. They also stated that the projected yearly growth rate will be 12.1% until 2025. (truelist)
More than 50% of companies use test prioritization frameworks.
CXL's A/B testing analysis shows that 56.4% of companies use test prioritization framework. Things are moving in the right direction, where at least 1% more companies are using test prioritization framework when compared to the previous year. (trafficmastery)
A/B testing needs around 25,000 visitors before it can be statistically relevant.
A/B testing needs a lot of visitors and a lot of patience to get conclusive results. To receive relevant data, at least you need 25,000 visitors on the landing page. The accurate result could not be attained with a few visitors. (99firms)
A/B testing is used by 58% of the marketers as a method of conversion rate optimization.
A marketer always tries to improve the conversion rates and A/B testing is the most used method for conversion. And 35% of all marketers plan to use A/B testing in the near future. A/B testing is the second most used method in conversion. (99firms)
71% of companies run twice or even more A/B tests in a month.
A/B testing method is used by 77% of the companies on their websites. Additionally, they also test on landing pages (60%), emails (59%), and on paid search campaigns(58%). (Invesp)
Professionals gave a score of 4.3 out of 5 for A/B testing, when it comes to its usefulness as a CRO method.
63% of marketers believe that they can implement A/B testing and 7% of the marketers say it is very difficult to implement. (truelist)
A/B Testing Usage Stats
A/B testing is applied in 44% of modern companies in their development.
Usage of different tests to be effective does not matter, putting the right ideas do matter. There is a wide range of split testing software in the market. A/B testing shows the difference in success and failure. (99firms)
85% of companies do ask for A/B testing.
A call to action triggers the reaction from the user and converts immediately. 85% of the companies prioritize the call to action buttons on their websites as stated by Econsultancy. (integratedmarketing)
P-hacking is used by 57% of marketers who practice A/B testing.
Boing's statistics reveal that some marketers do not produce the right A/B testing dataset. 57% of the experimenters stop the process when expected results are reached in the initial stages. (wharton)
By wording your PPC ad right CTR can be doubled.
A/B testing analysis indicates that by the wording, the ad right could be double the CTR. In their first ad or the A variant, they worded the ad as "Get $10 off the first purchase. Book online now!". The B variant was "Get an additional $10 off. Book online now." The B variant produced double the result than the A variant, yet the marketer thought the first one would do better. (Wordstream)
A/B testing increased the revenue of Bing by 25%.
Microsoft's search engine Bing has increased its ad revenue by using a/b testing data science. Additionally, ad revenue has also increased by 12%. (financesonline)
97.6% of marketers say that they run A/B tests in their company.
64% of marketers say that A/B testing is fairly easy to implement. And 7% of companies found A/B testing to be challenging. Also, A/B testing market research found that 68.2% of companies execute less than four A/B tests every month. (financesonline)
A/B Testing Email Statistics
Emails with real person names have an open rate of 0.53% and click rate 0.23% more than the automated emails.
Emails with the real name of a person have a higher conversion rate when compared to the emails with no information. The fact is that people only react when they think that email is written by a real person. (campaignmonitor)
89% of US companies are using A/B testing for their email campaigns.
According to Mailjet's a/b testing statistics, most of the businesses in the US use A/B testing with their emails. When compared, only 20% is practiced by European marketers. US marketers focus more on A/B testing subject lines. Meanwhile, German marketers allocate more time for testing the content, and French marketers put a track on dates and time. (Marketingland)
Only one out of eight tests produce real results.
VWO study shows that 1 out of 8 A/B tests showed success in the email campaign. The rest could not prove any improvement. The reality is that the conversion rate cannot be increased by all the tests, tests should be done with more variables. (vwo)
Businesses mostly A/B test the subject line of the email.
A/B comparison is used by most of the marketers around the world. 39% of the marketers said that they check the email subject line. 37% said that they test content, 36% test the date and time of sending, and 23% of the marketer's test the preheaders. (Marketingland)
Clear subject lines have 541% more responses when compared to fluffy subject lines.
Subject lines are analyzed in every digital marketing method by AWeber. Their stats show that clear subject lines deliver better responses. (Aweber)
A/B testing case studies
Microsoft states that Bing performs more than 1,000 A/B tests per month. (marketingmag)
Microsofts Bing's revenue has increased by 10% to 25% per search. As a whole, Microsoft has proved one-third of experiments as effective, one-third as neutral, and one-third have negative results. (Harvardbusinessreview)
Around 80% of changes are first run as controlled experiments at Bing. (Harvardbusinessreview)
Google ran its first A/B test to determine the number of search results per page in 2000. (digitalmarketingmagazine)
Google ran more than 7,000 A/B tests on its search algorithm. (wired)
10% -20% of the experiments have generated positive results at Google and Bing, in favor of a new idea being tested. (Harvardbusinessreview)
Facebook, Google, Amazon, and Booking.com conduct almost 10,000 online controlled experimental tests in a year. (Harvardbusinessreview)
The Obama campaign has raised the market value to an additional $75 million due to decisions made form A/B testing. Donation conversions were increased by 79% by using A/B tests. (BrightEdge)
Using A/B testing in your Market
A/B testing gives valuable insights and can improve your site. A/B testing can give you organic user feedback by observing different designs. That information can help you to perform better.
Data analysis helps you to use A/B testing in your business, this testing method has helped the world's largest companies.
A/B testing is easy, thanks to the different tools in this software space. Listening to the feedback, though, is what separates the A's from the B's.