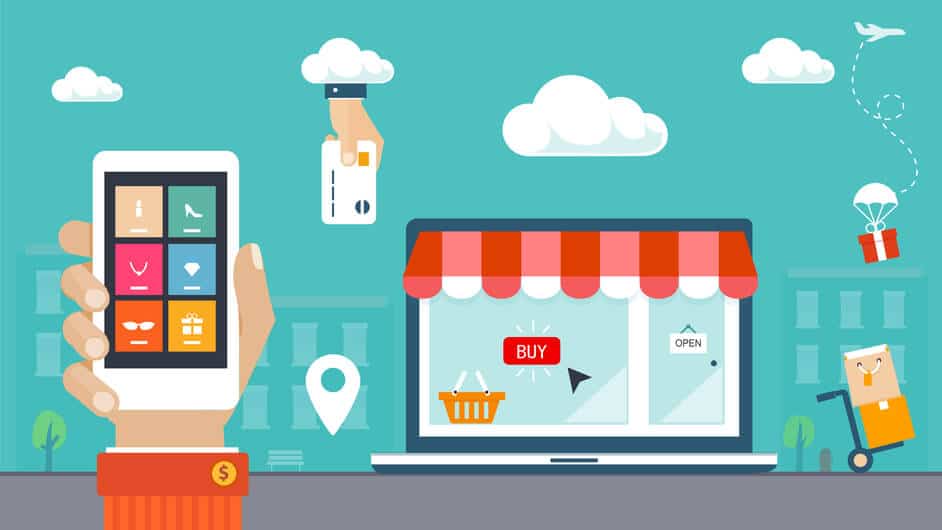 The world of eCommerce is transforming rapidly with many new technological advancements.
Its evolution is changing the needs of people to make online shopping easy. It was limited in its capabilities, but not anymore.
By the end of 2019, the total share of global eCommerce sales is 14% which reached around $3.5 trillion.
Ecommerce sales have been estimated at over $690 billion for 2020.
Let's dive right into the topic.
Online Shopping Trends
How Often Do People Shop Online?
62% of online customers in the US shop at least once a month. (invespcro)
26% of online consumers shop online once a week, and a 3% claim to shop once a day. (episerver)
46% of the purchases online have failed because of too many options to choose from. (spendmenot)
How long do average users spend on a shopping website?
The average session duration of an online shopper spent on a shopping website is 3 minutes and 59 seconds. (statista)
The average time spent on healthcare products is around 190 seconds. (digitalauthority)
How many customers look for discounts and free shipping?
34.1% of the consumers aged between 25-34 mostly prefer discounts. (emarketer)
Conversely, 18.5% of that same age group prefer free shipping over online discounts. (emarketer)
Consumers aged 46-75 prefer free shipping the most. (blogwiser)
And consumers aged between 56-65 are the biggest group who prefer free shipping at 35.5%. (blogwiser)
How many customers look for the lowest price?
32% of the customers say that the reason to shop online is the ability to shop 24/7. (business2community)
29% of the consumers look for a low price. (v12data)
22% of online shoppers prefer convenience and 17% of the consumers prefer saving time. (bizfeel)
How many people shop from their phones?
Four out of five people shop online in the US and more than half made purchases with a mobile device. (pixelunion)
By 2022 mobile commerce will grow to 68% as more people shop on their phones. (forbes)
How many digital shoppers use coupons?
66.2% of internet users are using digital coupons this year. By 2022, it may grow to 68.4%. (emarketer)
According to the report from coupon distributor Valassis,92% of the US internet users used coupons in 2019, and only 45% of them use frequently. (visionmonday)
How many digital shoppers use reviews and ratings before buying?
90% of online shoppers read online reviews before visiting a business, and 88% of online consumers trust online reviews as much as recommendations. (invespcro)
82% of online shoppers say they do research on their phones about the product they purchase. 36% of the shoppers visit product pages on their mobile when they are inside the store for reference. (thinkwithgoogle)
How are customers satisfied?
Online shopping is the biggest part of consumer attraction as well as consumer satisfaction.
Easy checkout
Almost 9% of the customers say that they could stop shopping if they had a problem with the checkout process. (121eCommerce)
If the checkout process is more complicated, online shoppers will abandon their carts even if you provide a great shopping experience.(baymard)
Payment options
The payment method is the most important tool for eCommerce which uses cards or electronic mediums. (quicksprout)
In 2019, digital and mobile wallet payments accounted for 41.8% of the online transaction volume in the world. (statista)
Customers could be satisfied by accepting alternative payment methods like NFC, EMV enabled credit card machines, and by accepting all kinds of debit and credit cards at the time of checkout. (quantumelectronic)
Discounts and free shipping
At least 81% of online shoppers prefer free shipping. (blogwiser)
34.1% of online shoppers aged between 25-34 prefer online discounts. (blogwiser)
Shoppers aged between 46-75 want free shipping the most. (blogwiser)
35.5% of shoppers aged between 56-65 are the biggest group who favor free shipping. (blogwiser)
Customer support
⅓ rd of the consumers are willing to switch the brands because of a single poor customer service experience. (customerthermometer)
27% of the respondents say customer service frustration is due to a lack of effectiveness. (121ecommerce)
And 12% of the customers say customer service frustration is due to lack of speed. (121ecommerce)
Money-back guarantee
Money-back guarantee is so popular that it is no longer viewed as a benefit but as a right. This option can increase the trust of the product and can differentiate the products between other companies. (entrepreneur)
Online shopping challenges
Cart abandonment
69 out of 100 visitors abandon their shopping carts without making a purchase (quicksprout).
According to Forrester Research, more than $18 billion are spent by online retailers for cart abandonments. (ziffity)
Hidden costs – price change on the last step of the purchase
Consumers may be Incurred with extra costs in online shopping which is one of the problems. The price change on the last step of the product purchase could be due to handling fees, taxes, delivery charges, customs duties, etc. (academia)
Hidden costs are a very serious issue for customers who can feel that they are misled with higher bills than expected. (academia)
No free shipping
Some eCommerce sites do not provide free shipping. The order amount should be high enough to qualify for free delivery. (yourstory)
And, sometimes shipping charges are added for individual products but not on the collective order. (yourstory)
Complicated user design and user experience
Navigation of a website should be easy. 50% of the potential sales are lost if a visitor cannot find what they are looking for. (zoovu)
What do people purchase most and where?
People purchasing online has become a trend now. Online shoppers mostly purchase the things below:
1. Fashion items
2. Trips and tourism
3. Tech products
4. Books and Music
5. Second-hand sales
What are the best traffic sources?
The best traffic sources for the eCommerce business.
Check the list!
Organic Search
Organic search is the best way to generate great results by producing plenty of keywords- saturated content on the website. This could increase the organic search rankings, thus increasing traffic. (fastspring)
Social Media
Concentrate on the audience's most active social media platforms like Twitter, Facebook, LinkedIn, YouTube, etc to direct the traffic. (fastspring)
Paid Advertising
Paid advertising is the inexpensive and easy way to increase traffic to your site. Google AdWords is the place to begin. Start small and then increase your spending gradually. (website)
Email
Emails are the part of our daily lives. 74 trillion emails are sent every year. Businesses could send helpful tips, informational graphics, etc, and ensure the customer's engagement in the business. (fastspring)
Engage Customers with Comments
A business can be built by replying to every single comment on the blog. Engaging with consumers can make you stand out among the competitors. (fastspring)
Mobile Optimizations
Mobile devices are mostly used to shop online. If an eCommerce site is not user friendly, traffic could be reduced. So, ensure that the eCommerce site is fully functional on desktop and all mobile devices which can improve the traffic. (fastspring)
What are the timings, devices used for online shopping?
31% of online shoppers give the reason "saving time or effort" for online shopping. (livemint)
What day of the week has more sales online?
Online shoppers are more likely to purchase online on Mondays and Thursdays. (thedrum)
What time of the day has more online sales?
Peak purchase time of Online consumers lies between 8 PM and 9 PM every day. (thedrum)
High volume sales of online shopping are from 3 PM and drop off after 10 PM. (thedrum)
How do they buy during the holiday season?
89.29% of people in the US planned to buy gifts during the holiday season. (Finder)
82.3% of online shoppers shop primarily with Amazon for their holiday gifts. (Statista)
On average, shoppers distributed their holiday spend as below:
(Deloitte)
What devices do they use?
In the total number of shoppers browsing for products, 79% of the consumers preferred to buy on mobiles. Thanks to our excessive usage of mobile (3 hours 15 minutes per day)! Compared to mobile, interested shoppers buying on laptop/pc is only 9%. Amongst these people who check products online 12% bought them in real brick and mortar stores(livemint)
81% (four out of five) of the consumers use their mobiles to buy gifts. (mobilemarketer)
Almost 45% of consumers use their smartphones to shop online every time. (mobilemarketer)