First of all I would like to wish you all a Happy New Year. In 2010 we started off as a small technology related blog. Currently, we have a reader base around 170. Thank you all for supporting us in a short while & may 2011 bring loads of success in your life.
Lets shift the focus on laptop screen flickering problems & the ways to solve it. Today, laptops have become almost a necessity. Though Desktop users like me won't agree with this, as we are used to working on a desktop.
But sometimes even I feel the need of laptops, mainly when I'm getting bored traveling around. But I've seen my friends having problems with the laptop's screen.
It keeps flickering for a moment or two & it's quite irritating to work on such a flickering laptop. You need to adjust the screen to certain again or hold the back case of the screen tightly in order to make the flickering disappear. So lets take a look at the ways to Solve this nagging Screen Flickering problems in Laptops.
1.
Update your
Video
Card Drivers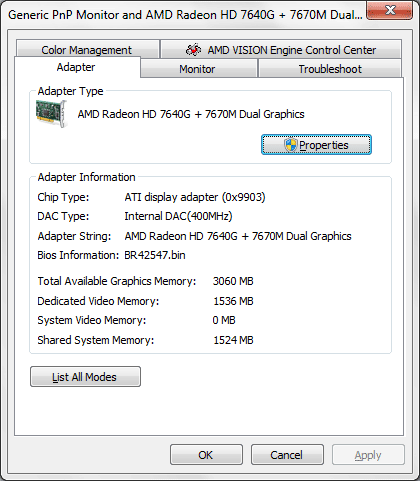 Sometimes it's not just the hardware which is causing this problem. Old Video Card drivers could also be the cause of this problem.
For updating your drivers, you first need to Find the manufacturer of the Video Card by right clicking on your Desktop >> Properties >> Settings tab. Then Google for the update of your driver.
2.
Screen Refresh Rate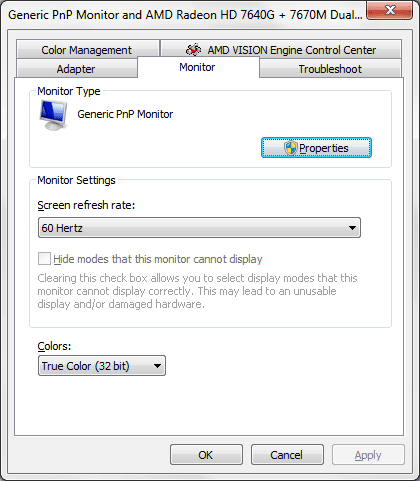 A low Screen Refresh Rate can also cause Flickering Problems. Normally the Refresh Rate is set around 60 Hz. Today almost all LCD monitors are set to work perfectly for a Refresh Rate above 60 Hz.
If you've a good system then you can increase it beyond 60 Hz. Make sure that refresh rate is compatible with your system, else you'll get problems in viewing two or more images where in you'll find the top most image to be transparent.
3.
Loose Connections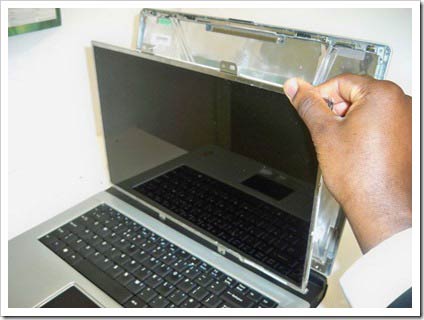 Sometimes you may get your screen to flicker due a loose connection in the wire which goes from the motherboard to the LCD screen. If you are not experienced enough in handling hardware problems, then don't refrain from consulting an Engineer who'll do the job more efficiently.
Opening the back cover of a laptop & checking for problems is a difficult task. You may end up fixing the loose connection but another problem might arise during this process.
I hope these 3 Steps are enough for solving the Screen Flicker in your Laptops.
Have you got more tips to Solve the Laptop Screen Flickering problem ??