The iPad is the quintessential tablet computer. It introduced and defined the tablet computer category, and each iteration of the product keeps setting the bar higher. Without a doubt, it is the benchmark against which all other tablet computers are compared.
This is because the hardware specifications and the way they are optimized by the software give a smooth, pleasurable user experience. People have started using the iPad for serious work and keep looking for more functionality.
One of the key functions that anyone using a work computer wants is the ability to print. Here's a look at a wide variety of ways you can print from your iPad.
A USB port can be added to the iPad using a Camera Connection Kit, but this USB port cannot be connected to your printer and used to print directly. This is really a silly issue that iOS ought to fix so that any printer can be used. There are other options out there. If your printer supports the wireless feature you can print from your iPad after installing an app.
Best iPad Printing Apps
Apple's native solution is AirPrint. It allows you to print from any application you use. It works pretty well for printers that are compatible with this app and which are present on the same network that the iPad is using.
Unfortunately, in its current iteration it supports only a small number of HP printers that are capable of ePrint.
To get around this limitation, apps such as FingerPrint, Printopia and AirPrint Activator are a boon. The first 2 cost $8 and $10 respectively, while the third app is free. Printopia is a very well crafted solution.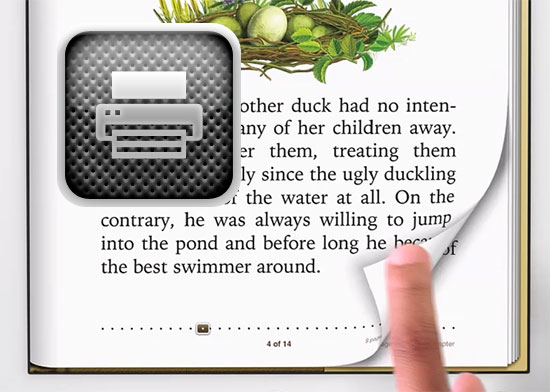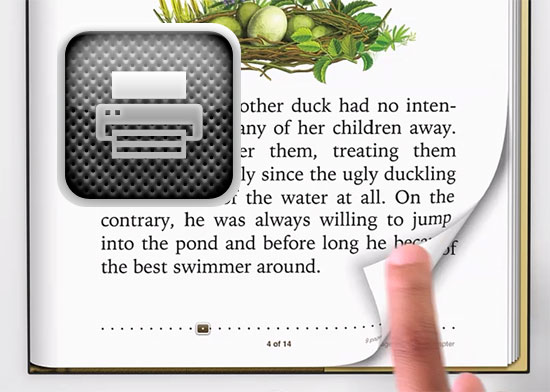 It supports OS X 10.5 or higher, and works with almost any printer. It allows you to send files to your computer in either a PDF or PNG format, save the files to any folder on your computer, use PDF Workflow on your Mac and even configure the settings on your printer.
FingerPrint, on the other hand allows you to print to iPhoto on your Mac and then use the shared printer. For a printer to appear on FingerPrint's pane it must be shared beforehand.
AirPrint Activator is a great free option for setting up Print on your computer. It runs on any print server on the Mac and works from iPad and the iPhone. The setup process is pretty straightforward too. Users have commented that at times it is necessary to uninstall/reinstall the printer in the Printer & Fax preference pane.
All the above options work by activating AirPrint. Some of the limitations of this system is that you cannot change settings like the paper size or print quality. There are a few apps that allow you to get around these limitations. One of these is ePrint. Costing jut $3, this versatile app allows you to directly access any printers on your local network.
You can print documents transferred from other iOS apps, webpages, contacts, calendar events and even items placed on the clipboard. Another option is Air Sharing HD that costs $10.
While its primary use is for file sharing, it also allows you to access any printer on the local network. The best part of this app is that it allows you to access all the printer's options and choose the setting that is best for your printing needs.