Summary Of The Whole Post:
OnlyFans do not disclose their creators' contact details. Here are a few alternate ways and tools to find OF creators or more details about them.
1. Reverse Image Search From – Google, Social Catfish, TruthFinder
2. Name Search From – Google, Facebook, Linkedin, PhoneBooks, Been Verified
3. OnlyFinder and OnlySearch – Helps you find people in your location using OF

Considering OnlyFans as a growing extension of the social media phenomenon helping content creators make some money, you might think finding someone on OnlyFans is quite a simple task of using a search bar like on any other social media site like FB, Twitter, or IG.
I thought so when I wanted to check whether someone I knew was on OnlyFans.
But that is not the case with OF. They only allow you to search posts.
Note – OnlyFans only lets you search posts. They don't let you search for people
As shown in the example below, you can find people only if they mention their names in their posts.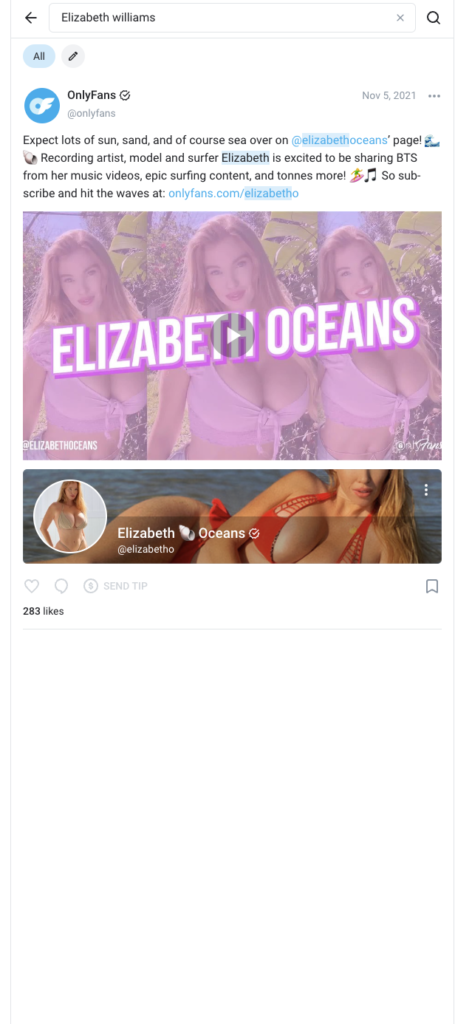 As you can see, we get only one result for one of the most common female first names in the USA.
As a regular content consumer on OF, I am very sure there are more Elizabeths on the Platform. But the platform does hide them on purpose.
So,
How do you find details of your favorite creator on the platform or
How do you know if a person you know is on the platform or
How do you check the people in your location using the platform and
For some other use cases.
I wrote this post when I had issues with the first 2 use cases above. Being a tech enthusiast, I started to look for solutions around the web. Here are some methods that worked for me.
Note – There is no one simple solution for these problems. There are multiple solutions, and you get the best result when you use the combinations of these methods.
Method 1 – Reverse Image Search
Most of the OnlyFans content is images and videos. This makes reverse image search the best option for use-case 1 of finding details of your favorite creator on OnlyFans.
The first thing that comes to my mind when someone mentions reverse image search is searching images with Google Lens.
All you have to do is download or take a screenshot of your favorite creator and upload it here to find more details about that OF creator.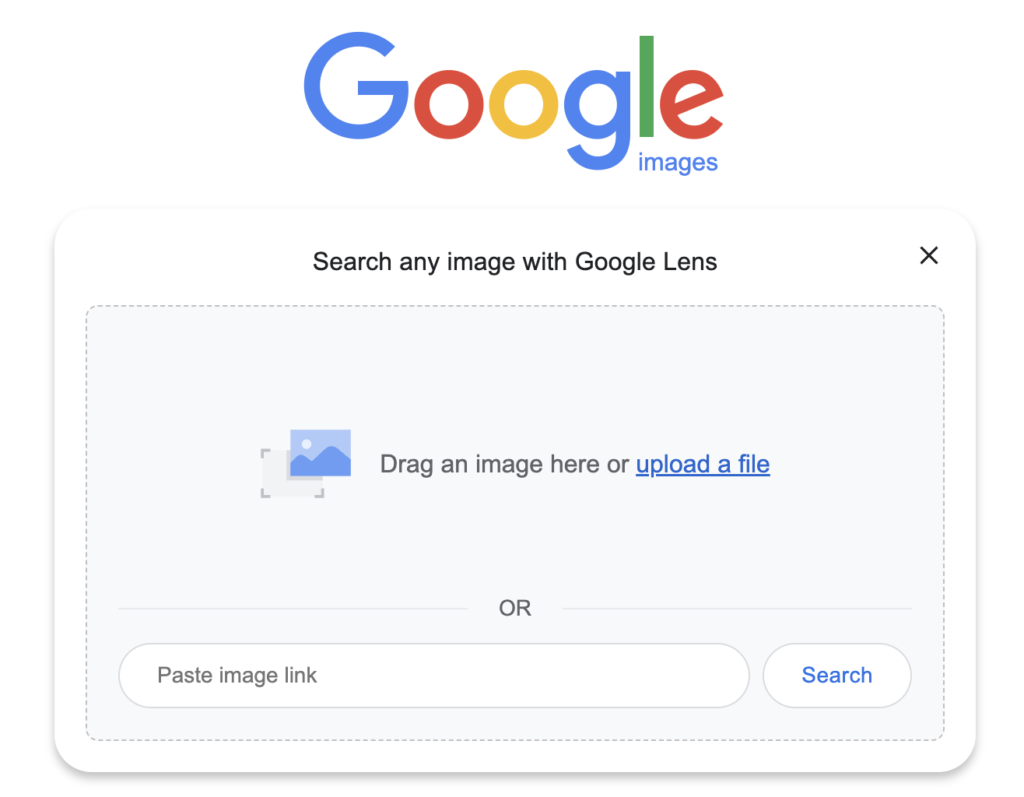 Most likely, you will end up finding their social media details.
If you want more than that, there are paid people search tools like Social Catfish and TruthFinder.
For finding people by images or photos, I suggest using Social Catfish, a platform that satisfies over 200,000 users by helping them find the following details:
Social Profiles
Usernames
Relationships
Phone Numbers
Addresses History and
More….
Method 2 – Creator Name Search or Name Search For Creators
This method is used for both use cases:
For searching for information on a creator you follow or know on OF and
To find out whether a person you know is on OF or not.
The process is quite simple for use case one if the OF creator uses their real name on the profile. You can just Google or search on social media platforms like Facebook and Instagram with the name of the creator you like or follow.
Note: Like most OnlyFans profiles, if the creator you are searching for uses a fake name, you might have to try method 1 mentioned above.
For the other use case of finding out whether a person you know is on OnlyFans or not, I would suggest people finders like BeenVerified and TruthFinder.
These are very popular background check services which also can work as people finders. In the detailed reports they give (usually paid) there are ofent details of social media profiles including OnlyFans usernames and profile images.
Method 3 – OnlyFinder And Its Alternatives
Onlyfans has become quite popular but search on it is still xquite a problem. So there came up a dedicated OF search tool – Onlyfinder.com.
It helps us find creators on OF by name and location.
And gradually there came up more Onlyfinder alternative search engines like Onlysearch.co.
If you are wondering why such dedicated search engines are mentioned as the last option, here are my reasons:
They don't give you precise results.
They are inclined to promote paid profiles.
However, they are perfect for finding OnlyFans users in your location.
There you go, these are my solutions to the most pressing problem that OnlyFans users face. If you any doubts or suggestions on these methods, or if you have any other simpler solutions, please contact me using my Contact page. I am always on search for better tech solutions.