Yes, it is worth it for adult industry workers and pornography content creators. Some other popular content creators in other industries music, and fitness also make it worthy for them.
And to make that yes BIG, numerous variables factor in.
Variables like:
Quality of content
Frequency of content
Promotion of the content
Subscription cost
For instance, an average adult content creator makes over $180 per month. But there are thousands of models who make more than 20k per month on OnlyFans.
Should I start OnlyFans
If you are a woman in the adult industry, OnlyFans was originally created to help you. It could be your side gig or if you master the game of building a fan base and teasing them for a subscription it could even be your main gig.
If are a man in the adult industry, the odds of OnlyFans being the right platform are slim.
Following OnlyFans creator demographics and earning stats by gender supports the above statement.
70% of content creators on OnlyFans are Female
85% of the top 10% earners on OnlyFans are Female.
However, there are some men building loyal fan bases with their content and making it big on OnlyFans.
Tyga, with over $7.69 million per month, and Safaree Samuels with estimated monthly earnings of $1.91 million are some examples. Like these two, most of the top male earners on OnlyFans are rappers or tv celebrities who already have an existing loyal fanbase.
If you are a budding musician, it could be a hit-or-miss kind of thing. There are quite a few musicians making it big on OnlyFans. For instance, Rubi Rose, a rapper made a million just in 2 days on OnlyFans. Like those above male rappers, she came to OnlyFans with an existing fanbase.
How Should I Price My OnlyFans Page
This number purely depends on how many fans you have on other platforms. If you are already a small-scale celebrity with thousands of followers and fans, $49.99 makes sense.
If you are just starting out it is highly recommended to keep it at a minimum. You could build your fanbase and later increase your subscription prices.
How To Promote Your OnlyFans Page
Considering the existing strategies, using a good username, testing with different adjectives on your display name,  pinning catchy posts on your page, and using teaser images and short videos on social media channels like Twitter are a few basics to follow when you are just starting.
As an advanced user with some fanbase, make sure you mention your name or username on the posts you create on the platform to make sure, your profile is showing up on OnlyFans search results.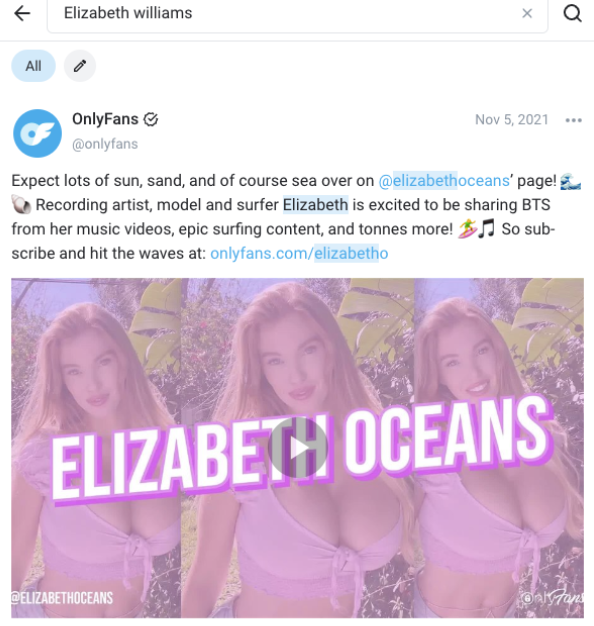 However, make sure you follow the respective social media platform's rules and norms to avoid getting banned and losing your existing fanbase.