Well only few names hit our mind when we think about Tech blogs, one of them being TechCrunch for sure. Earlier today, AOL successfully managed to acquire TechCrunch for a mouth-watering sum of $30 million. TechCrunch was founded by Michael Arrington in 2005. Now they have expanded their network to around 4-5 sites each based on different niche's.
The sum of $30 million is not just for TechCrunch alone, but for the whole TechCrunch network (i.e. TechCrunch Inc.) which consists of CrunchBase, MobileCrunch, CrunchGear, TechCrunchIT, GreenTech, & TechCrunchTV.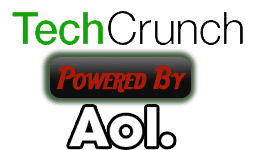 Also, the important thing for TechCrunch is that they retain their editorial powers. This deal was made soon after AOL acquired 5min media with a view to work on it's missing link i.e. a Video Syndication system. It's still a long road to cover for AOL in the video syndication field. But after this acquisition they're certainly going to boost their authority in the technology world.
Hope it's a deal which remains prosperous & we continue to read the same quality that TechCrunch has always offered in these years. Also, Tim Armstrong the CEO & Chairman of AOL.Inc has  himself written an article on TechCrunch regarding this acquisition.
Do you think TechCrunch's popularity/Quality would be affected by this acquisition ??